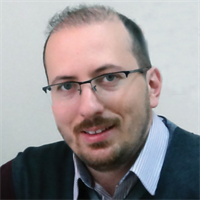 Eren Billur
Heating Helps Forming, Part 2: Warm and Hot Forming of Aluminum
September 30, 2020
In Part 1 of our two-part series on how heating helps forming (August 2020 issue) we focused on hot stamping of high-strength steels. Here we turn our attention to aluminum, which has approximately one-third the density of steel and long has been known for its lightweighting potential in automotive and aerospace applications. In the automotive industry, three series of aluminum typically find use: 5000-, 6000- and 7000-series alloys.
5000 Series
These grades contain magnesium as the main alloying element, with small amounts of manganese added in some cases. These sheet grades have low to medium strength, and their strength level depends on alloying content and the amount of cold work.

Automotive applications typically are limited to unexposed surfaces since they tend to form stretcher strains when cold formed (i.e., Lüders bands) and can cause poor appearance after painting (Fig. 1). The most common grades include 5182 (AlMg4.5Mn0.4), 5754 (AlMg3) and 5083 (AlMg4.5Mn0.7―used in superplastic and quick-plastic forming, as explained later).
6000 Series
These aluminum alloys contain magnesium and silicon and find use for exposed surfaces; they can be heat treated for strengthening via precipitation hardening. Strength levels of these alloys vary depending on the temper.
The most common automotive grades include 6014 (AlMg0.6Si0.6V), 6016 (AlSi1.2Mg0.4), 6082 (AlSi1MgMn) and 6111; stampers can cold form all of these grades to relatively complex geometries (A-pillar reinforcements, for example). They generally cannot be drawn as deep as 5000-series alloys, or mild steels. The yield strength of some 6000 grades may effectively be doubled during a typical automotive paint-bake cycle. A specially developed automotive alloy may have 120-MPa (17,500-psi) yield strength in the as-delivered T4 temper, and approximately 250-MPa (36,000-psi) yield strength after 2-percent deformation followed by a paint-bake cycle.