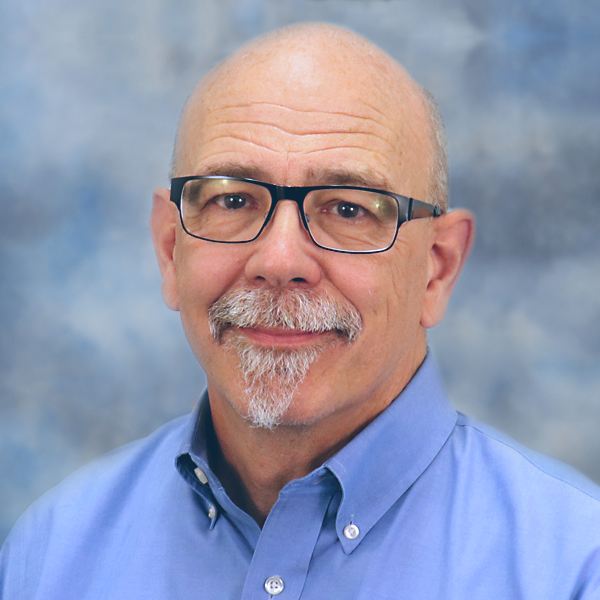 Peter Ulintz
Blank-and-Draw-Process Problems—Part Two
July 1, 2017
In my May 2017 column, I addressed a question submitted by a reader regarding press-tonnage calculations.
"On several occasions we had to move our dies to a larger press because the press we selected did not have enough power," the reader commented. "In fact, the press slowed down noticeably during production. When we moved the die to a larger-tonnage press, the problem went away."
The reader's concern was that the engineers were using incorrect formulas for calculating the required press forces. As it turned out, the force calculations used did not include the force required to counteract the draw-pad forces, nor was the reduction in available working force (de-rated tonnage) considered as the distance increased above the bottom of the press stroke. Still, the calculations were close enough to get the job assigned to a press with adequate tonnage capacity. Why, then, did the reader experience problems (i.e., press slowing down) running this particular job? And more importantly, why did the problem disappear when the die was moved to a press with a greater tonnage capacity?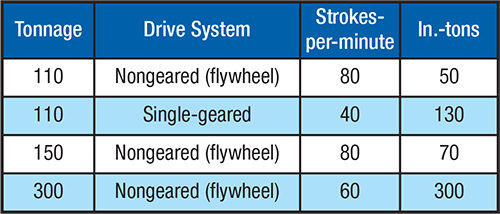 First, it is important to recognize the difference between press tonnage and press energy. The tonnage rating of a press is the maximum load that can be exerted in continuous operation without causing damage to the machine structure or its drive system. On the other hand, the energy rating of a press is the product of an applied press load and the distance through which the load must be applied. Since energy is expended with each stroke of the press—and this energy must come from somewhere—we must direct our attention to the main drive motor, the flywheel and geartrain.
The main motor is the only source of energy for the stamping press, and it must have sufficient horsepower to supply the demands of the entire stamping operation. The press flywheel, by virtue of its mass and rotational speed, serves as the energy-storage device. The energy stored in the flywheel often is expressed as in.-tons of torque. In combination, the flywheel stores and delivers the required work energy while the electrical motor restores depleted energy by maintaining flywheel speed and avoiding excessive slowdown.
Deep-drawing operations consume large amounts of press energy due to their long working distances, sometimes beginning several inches above the bottom of the press stroke. For example, pushing 50 tons through 1 in. of drawing requires approximately 50 in.-tons of energy, but pushing 50 tons through 3 in. of drawing requires approximately 150 in.-tons.