Digital
Marketing via our custom e-blasts (MetalForming Delivers), sponsored webinars, twice-monthly information-packed e-newsletters, and on our website provide powerful ways to reach our engaged, online digital audience. Build your brand, promote thought leadership, AND generate hard leads, while reaching our valuable audience of decision makers and influencers in the sheet metal stamping and fabricating market. A whopping 95 percent of our subscribers influence purchasing decisions at their companies.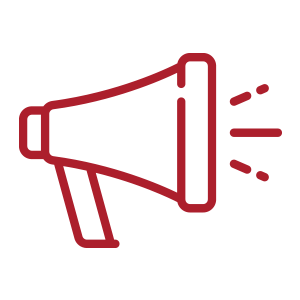 = Brand Awareness

= Thought Leadership


= Content Marketing


= Lead Generation


= Competitive Advantage
Website Advertising

New for 2020, MetalForming's redesigned website provides well-planned information architecture and content, effective navigation and attractive visuals, all of which help to maximize the impact of your advertising message.
Newsletters

Our newsletters deliver a myriad of timely content. MetalForming Newsletter, a twice-monthly newsletter with 19,000+ subscribers and an 18.6% open rate, provides industry decision makers with timely news, announcements and links to videos, podcasts and more. New for 2020 are twice-monthly newsletters focused on specific technologies such as press feeds, hot stamping, servo technology and more. Our Spanish-language e-newsletter is delivered monthly to 13,000 subscribers in metal forming and fabricating plants throughout Mexico. And the monthly Fabricating Product News e-newsletter reaches 13,000 subscribers with a 15% open rate.
Delivers-Custom E-blasts

Looking for a proven lead generator? These sponsored, custom e-mails reach a targeted list of recipients, based on job titles, industry served and geographic location.
Webinar

Let our webinars connect you. If you're looking for live, interactive events that connect your experts with MetalForming readers, our webinars provide such opportunities. You supply the knowledge and we'll handle the rest— registration, tech support, moderator, etc. Some webinars generate more than 250 leads.