Events
MetalForming collaborates with PMA to host four major events every year—three in the United States and one in Mexico—presenting leading-edge technology for metal formers, metal fabricators, and tool and die die shops. As a sponsor, you gain face-to-face access to C-level personnel, engineering management, company principals, technology officers and other key decision makers. In addition, sponsors receive thousands of digital and print impressions in all of our event promotions, a tabletop exhibit during the event, and full contact information for all registrants.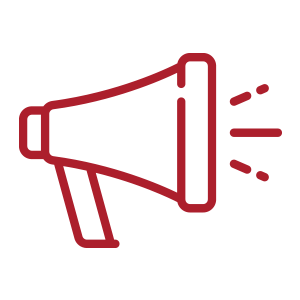 = Brand Awareness

= Thought Leadership


= Content Marketing


= Lead Generation


= Competitive Advantage
This conference will attract design and manufacturing engineers, plant managers and others from OEMs, Tier One suppliers and others. Included in the conference is a plant tour to witness a hot stamping line in action, where conference attendees will see the operation from start to finish, as well also see related processes including five-axis laser trimming of hot-stamped parts, robotic resistance-spot welding of hot-stamped parts and much more.

Learn more about Sponsorship Opportunities
The IoT Experience focuses on key technology enablers such as ERP/MRP software, sensors and controls to help small to midsized manufacturing companies get on board with plant-floor connectivity projects. Designed for engineers, managers and other team members, this timely event include:
Technology demonstrations by leading suppliers
Presentations describing successful IoT projects at metalforming and fabricating facilities
Keynote presentations on IoT technology developments and implementation trends
Learn more about Sponsorship Opportunities
Lubricant cost and performance can make or break any stamping project. Successful metalforming companies continue looking at ways to conserve lubricant, through more precise application methods, while ensuring optimal performance in the die by studying ways to improve performance without damaging tooling.
This MetalForming magazine/PMA conference, held with the support of the Society of Tribologists and Lubrication Engineers, brings stampers and die shops up to date on new lubricants for stamping and tool and die machining, and helps them evaluate new formulations and select the right lubricant for the job. Attendees will come away with an understanding of the various techniques available for applying lubricant, to ensure optimum application while minimizing waste.
Other topics include regulations surrounding lubrication, and maintenance and care of lubrication systems.

Learn more about Sponsorship Opportunities
Mexico Metalforming Technology Conference

The Metalforming Technology Conference arms senior Mexico business leaders and their key technical staff in Mexican facilities with the most current information on numerous technology trends in the metalforming industry. Conference topics include maintenance practices and procedures for the pressroom; safety guidelines for pressroom personnel; servo-press technology; coil-line setup and operation; quick-die-change technology and procedures; and best practices for transfer-system design, operation and maintenance. The sessions, conducted in Spanish, will be developed for company executives as well as for engineers, technicians and operators.

Learn more about Sponsorship Opportunities