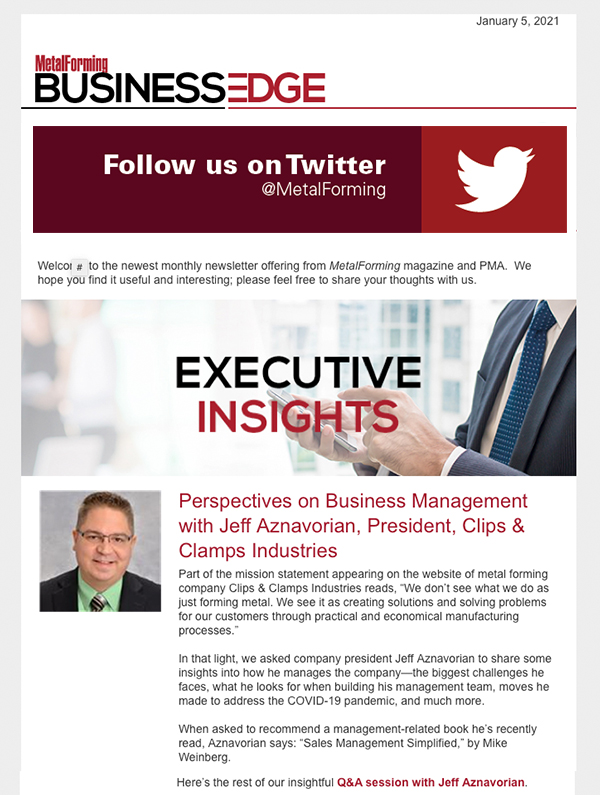 Business Edge
This monthly management-focused e-newsletter provides C-suite executives working in metal forming and fabricating companies with the inside information they need to do their jobs better—to give them an edge on the competition. Included in every issue:
Executive Insights—Q&A sessions with metal forming company executives.
Love Letters to Manufacturers—Manufacturing consultant and strategist Laurie Harbour, from Harbour Results Inc., anchors this monthly column.
Links to numerous blog posts and other online content of interest and value to metal forming and fabricating executives.
Subscribe
Subscribe to the Newsletter
Start receiving newsletters.