Video
Fact: The "Play" button is the most compelling feature on the web; 72 percent of B2B buyers and researchers watch videos to support their buying decisions.
Yes, video is the next best thing to being there in person.
Do you need new video content for your website and social media platforms? Looking for a professional videographer to produce a virtual tour of your facilities, or to capture a key specialty process that provides your company with a competitive advantage? Let MetalForming magazine help.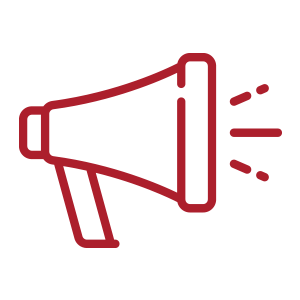 = Brand Awareness

= Thought Leadership


= Content Marketing


= Lead Generation


= Competitive Advantage
Website Videos

The overwhelming majority of businesses harness the power of video on their websites. MetalForming can support you in those efforts—from video concept to production. Let our editorial team and video production facility meet you at a tradeshow, at your facility or at a customer's facility, to plan and produce highly polished and specialized videos ready for your website, and your social media channels.
Custom Case Study Videos

Invite our editors and video production crew into your customer's facility and we'll plan, shoot and produce a one-of-a-kind 4-5-min. testimonial video highlighting your customer's business, and the role that your company's technology plays in its success. We'll give you and your customer a copy of the video to share online, and we'll also post the video to our website and social media channels. And, we'll present the case study as an article in a print issue of MetalForming.
FABTECH Video Showcase

Promote your presence at FABTECH and other industry tradeshows via our unique video showcase packages. Then what better way to promote your show presence and the technology you'll display that than through video?

We'll produce your 60-second video using your images and script, and our spokesperson. Then we'll promote it on our website and to our 25,000 e-newsletter subscribers via TWO e-newsletters. In addition, you'll get a copy of the video to distribute to your audience.
Explore the Floor videos

We'll come to your booth at FABTECH with our video production team, and produce a 2- to 3-min. professionally edited video highlighting your company's products and technology. Then we'll post the video on our website within 24 hours, and promote the video via daily e-mail newsletters delivered during the show. When the show ends, we'll continue to host the video and promote it on our social-media outlets, and also give you a copy.