New SLM Solutions AM Machines for Rolls-Royce New Business-Aircraft Engine
August 30, 2022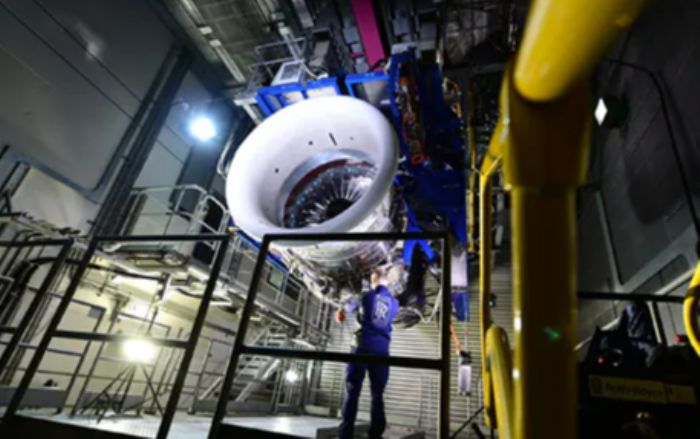 SLM Solutions has announced the sale of two additional SLM 500 metal-additive manufacturing (AM) machines to Rolls-Royce as part of a pre-production ramp-up for the Pearl 10X engine, slated for business-aviation applications. Rolls-Royce previously purchased quad-laser SLM 500s as part of its migration from single-laser to multiple laser AM.
The SLM 500s will be used to manufacture combustor tiles for the Pearl 10X, which boasts a 5-percent efficiency increase over its predecessor engines, and is designed specifically for the Dassault Falcon 10X business-jet aircraft.
"Additive layer manufacturing enables the delivery of complex high-performing assemblies that cannot be manufactured using conventional techniques," says Richard Mellor, Rolls-Royce chief manufacturing engineer for additive layer manufacturing. "For example, these combustor tiles include cooling holes that turn the air through 180 deg., maximizing efficiency while reducing emissions. This repeat order reflects the close and successful relationship between the Rolls-Royce and SLM teams."
The four-laser SLM 500 can integrate lasers independently or in parallel to increase build rates by 90 percent as compared to twin-laser configurations, according to SLM Solutions officials. Machine operator and powder are separated through closed-loop powder handling with an automated powder sieve and supply. Designed for serial production, the exchangeable build cylinder enables rapid fire-to-fire times, thus reducing machine downtime.
See also: SLM Solutions NA, Inc.
Technologies: