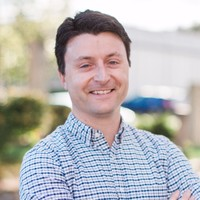 Zach Murphree
The Challenges of 3D Printing Superalloys
May 17, 2021
Superalloys, as their name implies, have powerful material qualities that extend beyond those of more common alloys. For example, the traditional alloy bronze combines tin with copper, melts fairly easily and is relatively malleable—but has limited industrial use. A mix of nickel, chromium, iron and molybdenum, on the other hand, produces Hastelloy X, a superalloy (from Haynes) that is formable and weldable, yet provides an extremely high melting point, superior mechanical strength, low creep and long-lasting resistance to oxidation and/or corrosion.
Elwood Haynes created a range of nickel-molybdenum alloys starting in the early 1900s, including the Haynes Stellite Alloy that became the patented Hastelloy X trade name. The nascent aviation industry was thrilled with the robust properties of the new superalloy; Pratt & Whitney used it in the jet engines that powered the first Boeing 707 aircraft in the 1950s. Hastelloy X (HastX) has since become a material of choice for gas-turbine hot-section components in aerospace, as well as a variety of high-temperature/high-corrosion oil-and-gas and energy applications. Examples include transition ducts, combustor cans, spray bars and flame holders, as well as afterburners, tailpipes and cabin heaters. HastX also finds use in other settings, such as industrial furnaces, due to its unusual resistance to oxidizing, reducing and neutral atmospheres. In the chemical-processing industry, it is used for retorts, muffles, catalyst support grids, furnace baffles, tubing for pyrolysis operations and flash-drier components.
The long-wear characteristics of HastX extend product lifetimes. For example, jet engines frequently are driven to overhaul when combustor components wear out due to excess corrosion or cracking. HastX provides better corrosion and creep resistance at very high temperatures compared to some other superalloys that see such resistance diminish over time when exposed to extreme heat. Using HastX in jet-engine components can thus significantly prolong time between engine overhauls.