Advanced Press Brake Simulation and Laser Cutting Nesting Software
June 20, 2022
Cincinnati Inc. has released its Pro Suite of software, BendSim Pro and Nesting Pro, offering advanced features and functionality. Users currently programming offline now can experience improved offline programming efficiency–more programs created with the same number of programmers, according to Cincinnati officials. And, for those not yet using programs created offline, ready-to-run programs reportedly allow them to operate more productively with standardized operations and less manual setup.
BendSim Pro provides the ability to plan and simulate parts for press brake forming operations offline without interrupting the productivity of a Cincinnati PC control press brake. Users can pick the best simulation and automatically generate the best program for use on the shop floor. The key: standardized work, according to company officials, as a single program for each part helps reduce variance, produce consistent quality, ease workflows and standardize products in the shop. BendSim Pro can be networked with other machines and retrieve certified programs from a network storage folder—complete with the graphic simulation of the forming operation.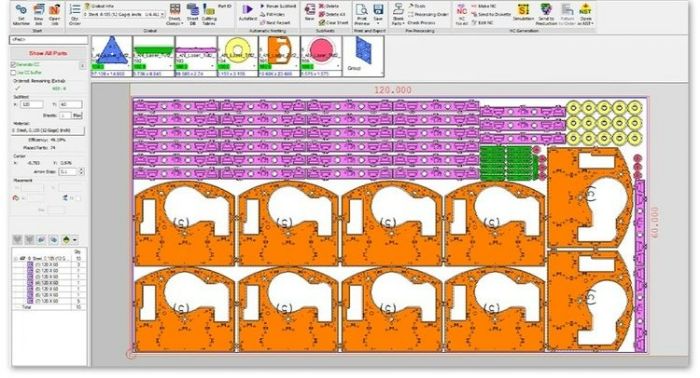 Nesting Pro provides software automation and optimized NC code for nested laser-processed parts. Users can convert flat files and 3D models individually or with batch automation, and library converted files for efficient nested programs created either via manual entry or automatically from prepared text-file instructions. Optional interfaces are available with most ERP systems.
See also: Cincinnati Inc.