Economical Robotic Plasma Cutting
March 11, 2022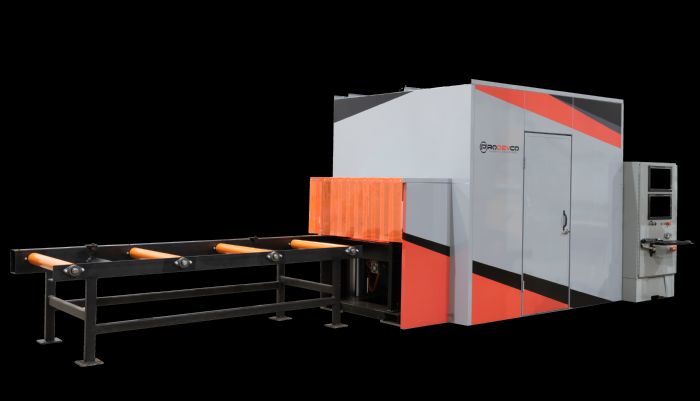 Prodevco Robotic Solutions offers its small-footprint PCR41 machine for robotic plasma cutting in structural and sheet metal fabricating applications. Designed as a cost-effective alternative to other systems for smaller and medium-sized fabricators, according to company officials, the PCR41 plasma cutter features four-face processing and a simple-to-use interface. It can be used to produce copes and notches, holes and slots; make compound-angle cuts; provide weld prep via 45-deg. cuts; and perform beam splitting, scribing and marking.
The control interface uses DSTV (NC1) files with no need for macros or other post-processing, and accepts files directly from 3D detailing software such as Tekla and SDS 2. And, the PCR41 features an advanced laser measuring system combined with two rotary encoders, enabling it to determine material length and deviations, resulting in optimal cutting accuracy, according to Prodevco officials.
See also: Prodevco Industries Inc.
Technologies: Cutting