AM Benefits From More Powerful Process Simulation
February 3, 2020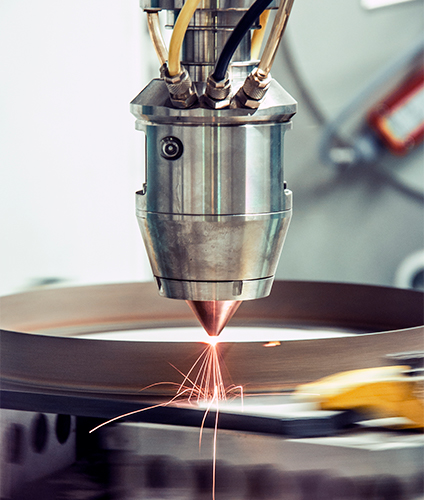 A Type 316L stainless-steel part takes shape via direct energy deposition additive manufacturing (AM). The nature of this multiple-axis method makes accurate AM visualization a must.
It could have happened to anyone, on any machine tool. The last line of the CNC machining program directed the head to return to its Z0 position. The problem: Zero didn't signify machine home as intended, but rather part zero, which in this case was the bottom of the workpiece. The simple oversight not only destroyed a workpiece that took many hours to build, but damaged the machine tool as well.
"We'd just finished building this beautiful part and the head just plowed right into the middle of it," says Austin Kron, managing director at BeAM, a developer and builder of metal additive manufacturing (AM) machines, speaking from the company's U.S. operations in Cincinnati, OH. "Because we obviously want to avoid situations like this in the future, we immediately began looking for a software tool that would enable better visualization of the AM process. That's what brought us to CGTech."
Thanks to Vericut software from CGTech that can verify laser performance, detect collisions and handle the complexity of AM, BeAM now has a better handle on the build process, protecting users from part crashes and busted tools.