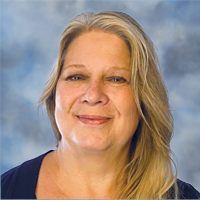 Kate Bachman
Of Strikes, Bites and Handshakes
October 27, 2023
As I write this, the UAW strike is ongoing. Even if the strike has been settled by the time you read this, labor/management disputes likely will resurface for years to come. If ever there were a co-dependent relationship, management/labor is it. Yet, too often, contract negotiations are adversarial.
Disruption is Costly
According to the consulting firm Anderson Economic Group, in the first two weeks since the strike began on Sept. 15, losses by GM, Ford and Stellantis totaled $1.2 billion. Striking union workers also feel the pain, with some $325 million in direct wages lost, according to Newsweek, and that was before the UAW expanded the number of striking plants and before GM and Ford escalated the dispute by laying off hundreds of workers.
Newsweek also reports that automotive-industry suppliers have lost $1.29 billion due to the shutdowns. "When the lines are shut down, we're not supplying," one supplier tells me. Many COVID-disruption-weary suppliers just now had begun to see normalcy again, prior to the strike.
Laying Bare the Issues
Wage disparity. One recurring theme in the conflict between upper-level management and rank-and-file workers always seems to be the gulf between earnings. The fight is emblematic of the growing income disparity nationally. From 1979 to 2022, the top one-percent incomes grew 138 percent while the bottom 90 percent have increased only by 17 percent, according to Economic Policy Institute's Wage Stagnation report. Today's pitiful $7.25 federal minimum wage has not increased since 2009; it is poverty-level pay.
Sharing in profits. The UAW points to the automakers' record profits and contends that plant workers who build the vehicles should reap the rewards of those profits. Seems reasonable. Ford's forecasted revenue for 2023 is $168 billion.