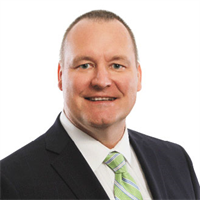 Robert Dobrowsky
Significant Capital Expenditures Require Disciplined Project Management
October 1, 2015
After 5 yr. of sustained economic improvement, many businesses have implemented major capital expenditures to drive growth and ensure long-term viability. Reasons for deploying these projects include:
• Geographic expansion, domestically and overseas;
• Customer diversification;
• Vertical integration;
• Product-line expansion; and
• Technology advancement.
Our metalforming-industry clients fit this bill, having made recent investments in Mexico, for example. Relocating near new OEM assembly plants requires capital for factories and equipment. We've seen an increase in the number of new presses coming online, specifically servo-driven presses.
Large up-front investments like these make it more critical than ever to ensure that managers carefully plan and execute new capital projects. Implemented successfully, capital expenditures can create competitive advantages, improve EBITDA and shareholder value, and offer benefits for company employees such as career advancement, stretch assignments and bonuses.
However, today's industry dynamics make the risks associated with large capital expenditures greater than ever. Capital projects can become quite complex, often spanning international borders, requiring a deeper set of interdependent suppliers and subcontractors, and rapidly shifting technology systems.
With these factors at play, merely assuming that all will go according to plan can threaten project delivery and in some cases put the entire business at risk. To reduce the risk of project failure, it's important to challenge your assumptions as well as their related risks and dependencies. Consider these questions: