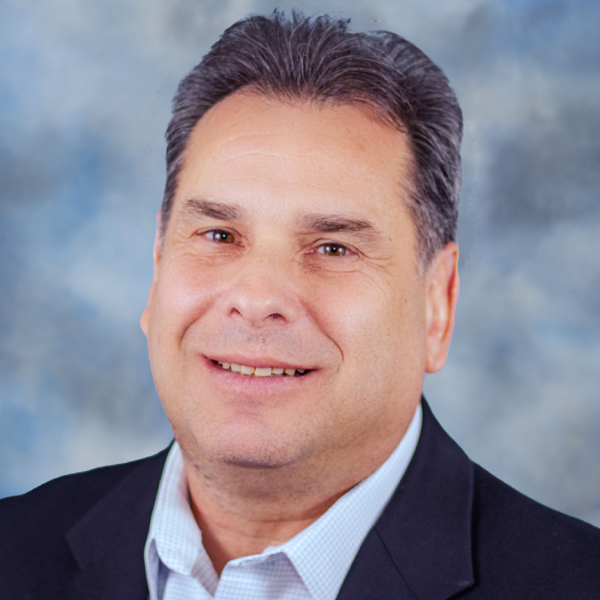 Brad Kuvin
The Stage is Set for a Fantástico FABTECH Mexico
March 30, 2023
Manufacturing-related investments—mostly from the United States and from Asian countries—are pouring into Latin America, and in particular Mexico, primarily due to its proximity to the United States; the benefits of free-trade agreements signed by Mexico, particularly the recently updated U.S.-Mexico-Canada Agreement (USMCA); and low labor costs, among others.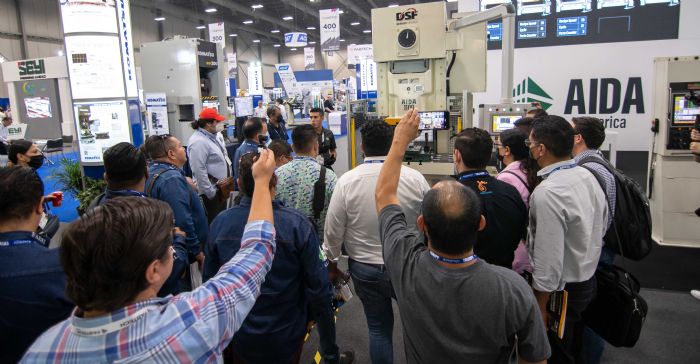 So finds a recent, exhaustive report from the law firm Holland & Knight, aptly setting the stage for what promises to be a highly successful FABTECH Mexico tradeshow, which returns to Mexico City's Centro Citibanamex May 16-18, 2023. The show will provide a convenient one-stop shop where visitors can meet with worldclass suppliers of metal forming, fabricating, welding and finishing technology.
"Nearshoring is now clearly on the agenda of North American leaders," says Holland & Knight, "due in part to supply-chain disruptions derived from COVID-19, the United States' trade tensions with China and Russia's invasion of Ukraine. …The New York Times recently made the argument that Mexico is the next globalization stop after China, pointing to the trend that U.S.-based companies that used to obtain goods from suppliers located in Asia, mostly China, have started to look elsewhere for new locations and suppliers given the fact that obtaining such goods from regular suppliers has become increasingly more expensive and time-consuming."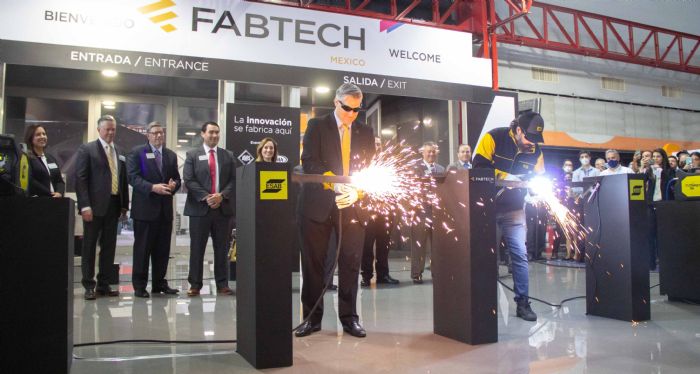 Similarly, a February 2023 survey from the software consultants at Capterra finds that nearly 90 percent of U.S.-based small and medium-sized businesses plan to reshuffle their supply chains to utilize suppliers in the United States or Mexico in 2023, and 45 percent plan to switch all of them. "The switch to nearshoring is happening faster than was predicted in 2021," the survey reads. "Most industry professionals predicted that this change would happen very slowly, over five or more years. But even the 2022 numbers we see in the data were stronger than those predictions, and 2023 will continue to see a rapid shift to nearby suppliers."
As an example of how nearshoring already is impacting the Mexican economy, Holland & Knight reports that during the first half of 2022 the Mexican state of Baja California received investments from 55 different companies based in the United States, China, South Korea, Germany and France. These investments primarily emanated from the medical, electronic, automotive, metal and food industries.
The article references the recently held North American Leaders' Summit (Mexico City, Jan. 9-10, 2023), where the region's leaders discussed strengthening the bonds for obtaining goods from North American providers rather than from different regions, and agreed to create a joint committee comprised of four representatives from each country.
ll of this, again, helps to set the stage for an upbeat FABTECH Mexico atmosphere. Produced by show partners the Precision Metalforming Association, Fabricators & Manufacturers Association, SME, American Welding Society and Chemical Coaters Association, the co-located event will bring together more than 500 exhibitors and cover more than 100,000 sq. ft. of show floor. And, the event is expected to welcome more than 10,000 attendees, primarily from Mexico and Latin America.
Note: Per the 2022 FABTECH Mexico post-show report, that show attracted 10,331 attendees who visited some 270 exhibitors covering 105,300 sq. ft. Of those attendees, 31 percent were company management, 14 percent worked in manufacturing production and another 12 percent worked in manufacturing engineering.
Finally, FABTECH Mexico offers an array of conference sessions, featuring targeted technical, operational, economic and managerial topics. Network with peers, learn from top industry experts, exchange best practices and explore the latest technology and advancements in the industry.
MetalForming magazine personnel will be walking the floor—be sure to say "hola" when you see us! MF
See also: Precision Metalforming Association, American Welding Society (AWS) Headquarters, SME Headquarters
Technologies: Management