"The company was assembling components for an OEM," Clevenger explains, "and the assembly required right- and left-hand components. However, the OEM was sending unequal volumes of right and left components. The assembler never questioned the unequal forecast from the OEM and fell weeks behind on assembly.
"Frequent reviews of the forecast," he continues, "between the assembler and OEM would have prevented this problem."
Suppliers Weigh In
At metal former Trans-Matic, Holland, MI, a supplier of components and assemblies for fuel-delivery systems, engine components, sensor housings, brake systems and more, untrustworthy information on the OEM portals became a significant issue through the pandemic and after. So says executive vice president of global operations Jeff Sotok.
"Things didn't make sense, especially throughout 2021 and early 2022 with the supply-chain issues," Sotok says. "Everyone wanted to make sure that they had parts, so we saw a lot of over-ordering. In some cases we questioned it, because if we built to what was in the portal we'd be ordering more raw material than we needed, making more parts, even running overtime in some cases, all to ultimately wind up storing work in inventory. While we knew it was going to happen, we still wound up over-producing in some cases."
Suppliers must remain informed on their customers' current projects as well as understand opportunities down the road to manufacture other products and provide other processes and services. Doing so requires suppliers to closely examine how they communicate with each customer. So says the UHY team.
"Whether you're receiving schedules electronically on a daily, weekly or biweekly basis," says Clevenger, "if you only talk when there's a problem you really cannot accurately conduct a sound sales-to-operations planning process. I recommend that suppliers schedule one-on-one time with customers—face to face if possible—monthly, or more often—and expand the scope of their conversations to discuss in depth what's going on in their businesses. You can learn so much from this, and this close contact can uncover information you can use to supplement what your ERP system is telling you, to help ensure more accurate production and inventory planning."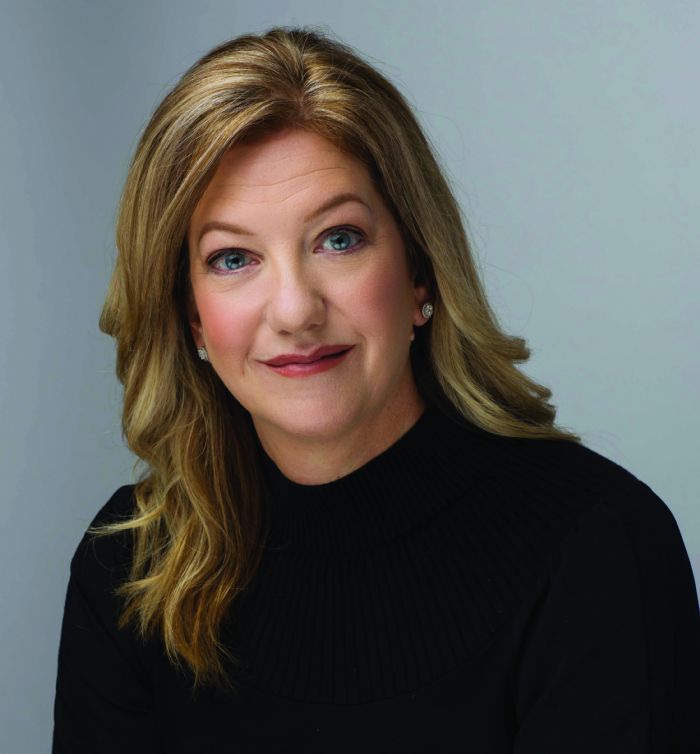 Kelly Springer, CEO of Metal Flow, also in Holland, MI, a manufacturer of sensor components and solenoid tubes, fuel cups, airbag components and fuel filters, among other automotive parts and assemblies, adds: "We often know better than do our customers what the volumes should look like, using forecasts published by IHS and others. Also, as we reevaluate how we communicate, we're taking care to link the customer side of our organization with our materials planning side, as well as shipping in some cases. We've seen a lot of turnover among the purchasing teams we work with, so by linking the conversations together we've had good success building plans that aren't as much of a roller coaster as we look to better-manage inventory."
Developing close personal relationships with customers, even as they experience turnover in key purchasing roles, rings true with Sotok, as well as with Kevin Clay, CEO of fellow Western Michigan metal former Pridgeon & Clay, a premier North American manufacturer of vehicle exhaust systems.
"Customer EDI varies among customers, in terms of reliability," shares Clay, noting that Pridgeon & Clay has about 20 key customers, "and they all do it differently. But in every case we make sure that our customer-service reps have great relationships with our customers. They need to know that they're valued by the customer and that they can turn to us and trust us as a supplier."
And just as Springer says, "we focus a lot of energy on forecasting," Clay adds, "Our forecasting model is solid and mature, allowing us to connect our part numbers to the specific platform forecasts. This puts us on a good path when we're working to balance our raw, work-in-process and finished-goods inventories."
Market Pricing, Cost Control Key
When it comes to understanding market pricing, "keeping a keen eye on cost control is paramount," says Springer. "We've added automation throughout the plant, comprising a lot of investment in the last 3 to 5 yr."
That investment has included automated inline inspection, Springer says, "helping to ensure that we continue to look at manufacturing through a continuous-improvement lens to ensure that we stay cost-competitive in the face of all of the challenges we're experiencing."
At Trans-Matic, understanding and adapting to market pricing and developing accurate target costs means "ensuring that we're accurately and competitively quoting work, which always has been critical but now takes on additional focus," Sotok says, "ensuring that we're developing the right process, the right tool design and the right solution for each job. This requires careful attention to determining what speeds we need to run at, understanding if we need to double-, triple- or even quad-cut to get best the raw-material utilization."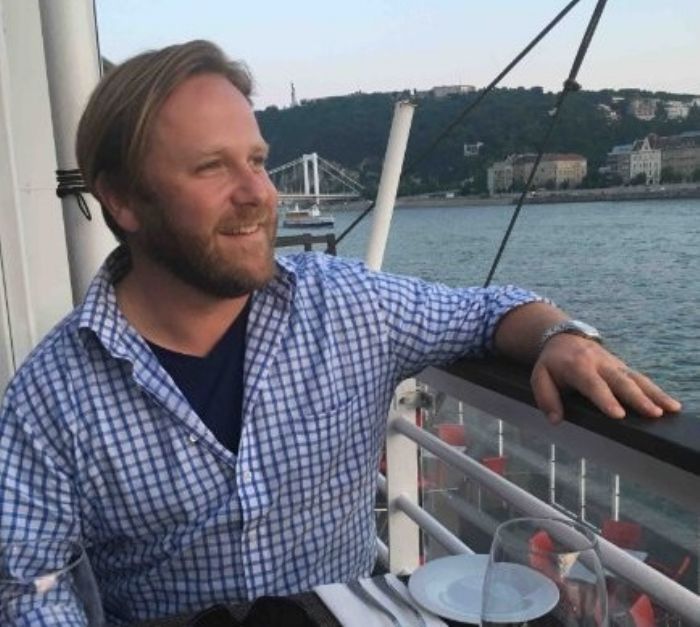 And, like Springer at Metal Flow, Sotok expresses a commitment to adding automation to the plant floor, as well as to the front office. "We're investing in business-process automation solutions," Sotok shares, "and in technology to optimize our higher-skilled labor on the floor, including robotics and vision systems. The 'near-shoring' trend is real and we're seeing a lot of new opportunities, we therefore must ensure that we remain cost-competitive, understand market pricing and keep a close eye on target costs—for process and tool design—as well."
A focus on tooling development and its related costs has Trans-Matic doing a lot more with simulation than in years past, and Sotok explains that every new tooling job the firm wins runs through simulation. "This has developed in the last few years into a huge productivity enhancer," Sotok says, "speeding our time to market. In fact, we also recently added that capability in our China facility."
Also jumping on the automation train is Pridgeon & Clay, "When it comes to automation, your labor challenges will point you in the direction you need to go," Clay says. "We've had success automating some of our simpler processes, and it's important to differentiate automating specific part production vs. automating a process that we can adapt to produce many different part families over time—stud insertion for example."
Disruption = Opportunity
"Develop a Strategy to Position Your Company for Success"—that's the title of one of the PowerPoint slides in a recent presentation from UHY, discussing its 2022 Annual Automotive Supplier Outlook. Too many suppliers, the UHY team believes, are managing chaos, a situation emanating from some of the OEMs, they say—chaos begets chaos.
"We currently see many OEM dealer-inventory levels significantly below where they should be," Alongi says, "just a few days in some cases on high-demand models, when they should be more like 35 to 45 days. I don't think we'll ever get back to the bloated 80 to 90-day inventory levels, for good reasons. Regardless, product offerings certainly will change dramatically over the next several years, with a lot of new entries with lower volumes. The impact on the supply chain will be significant."
How should suppliers go about developing strategies to position their companies for success, especially considering the electrification movement? Begin, says UHY's Bruce, by performing a product-portfolio assessment.
Segregate each of your products, Bruce suggests, into one of three categories:
Decline—components only utilized in ICE vehicles, such as engine and transmission assemblies and exhaust and fuel systems.

Stagnant—suspension and steering components, for example, and chassis and seats.

Growth—components used in battery packs, the electric drivetrain, and sensors and other electronic components.
In some cases, Bruce stresses, critical decisions must be made. "Maybe your parts or similar parts exist in another end market, say heavy truck or recreational vehicle, so you could consider trying to diversify, at least for a few years to maintain revenue and profitability while the EV market matures and can become a larger part of your portfolio."
Many suppliers continue to focus sales efforts on their current customer base. The result: Suppliers can be left with risky concentrations and product mixes, says Alongi, which could be detrimental to enterprise value in the long term.
"And, at least in some part, we are seeing what the aftermath of Covid and global supply-chain disruption means to American manufacturing," Alongi says. "Now more than ever suppliers have opportunities to grow with new customers and market segments, thanks in part to reshoring."
Such opportunities exist not only in EVs but also in heavy equipment/ truck, medical equipment and solar, Alongi shares, to name just a few.
"Suppliers should be proactive and aggressive," he says, "leveraging their pressroom technology to potentially explore new markets and customers. But the first step is to study and understand your risk level, and then strategize to move forward quickly and with direction."
Not So Fast
For his part, Clay has tempered expectations for the EV movement. Instead, his team formulates the firm's business model based on a mix of hybrids and EVs, while ICE vehicles remain prominent for the foreseeable future—similar to the forecast recently laid out by Toyota executives.
"While hybrids have smaller exhaust systems than do ICE-engine vehicles," he says, "we aren't planning based on exhaust systems going away. In fact, the market for after-treatment systems for ICE vehicles has proliferated in recent years. And, like many suppliers, much of our profitability is tied to the large vehicles—SUVs and the like—and we don't see that market shifting quickly to EVs."
All of that said, Pridgen & Clay decided some 5 yr. ago to diversify away from light-vehicle systems in order to grow, and the company's product mix now comprises some 30 to 35 percent in the heavy-truck segment—exhaust systems, after-treatment systems and brake parts, "again," offers Clay, "segments where we don't foresee a lot of impact from the electrification movement."
Diversification also is on the mind of Springer at Metal Flow, which has evolved from nearly 100-percent automotive to about 85 percent, "and as long as the margins are appropriate, we'll continue down that path," she shares. "Sure, there are other markets quoting high-volume stamping, but we don't see the margins as being as exciting as they are in automotive, especially for the niches we work in—safety systems and fuel delivery."
Electrification Risks and (Potential) Rewards
Springer and her team have invested time to categorize Metal Flow's product mix into the three buckets noted by UHY, knowing full well that some parts ultimately will go away and the need to understand, first and foremost, what platforms will hold on the longest in the market, and maybe even carry over to a hybrid-vehicle environment. "This will allow us to continue to plan to produce for that product mix as long they need our support," she says.
"We're also carefully analyzing our pressroom technology to learn where we can leverage our capabilities in EVs," Springer continues. "We've been working with EV-teardown companies to help us identify components that match our capabilities—in some cases for products we didn't even know existed in the EV space. We also must consider that the EV supply chain will shrink, and that some of the newer EV OEMs produce a lot of their own components."
Adds Clay: "While I see BEVs as potentially 20 percent of the market, at Pridgeon & Clay we are preparing for the development cycle to not be product-focused but instead process-focused. So, we're working on operations to ensure we're exceptionally proficient and a preferred place to work, rather than working on developing a new widget for EVs."
Sotok and his team at Trans-Matic, while noting that the company is about 50-percent automotive, also perform a similar exercise to understand its risk with electrification, but also the potential rewards. "While we do have a lot of parts that go onto ICE vehicles," Sotok says, "and some, such as those for anti-lock braking systems and airbags will carry over, anything related to exhaust systems could be at risk—oxygen sensors, injector housings and other components for fuel-delivery systems. We don't see our customers investing in new designs for these components, instead investing elsewhere. Some 4 yr. ago, as we saw EV momentum gaining steam in other parts of the world, we began to closely study new opportunities for our expertise on EV platforms."
Adds Springer: "How quickly the market transitions is critical to the decisions that we make and to the directions we move in, so that we can uncover new opportunities in the EV space while at the same time not missing out on existing opportunities in the ICE space. We've, for example, seen 2024 end-of-life predictions of some platforms suddenly change to 2028." MF
See also: Pridgeon & Clay, Inc.
Technologies: Management, Pressroom Automation