No-Code, Turnkey IoT Platform Quickly Drives Projects from POC to Production
July 9, 2021
IIoT and AI innovator Webee, Sunnyvale, CA, has introduced Webee SmartFactory, a no-code, turnkey IIoT platform designed specifically for industrial manufacturing enterprises. The platform allows manufacturers to connect operations in minutes without the need for technical expertise, promising to reduce industrial IoT deployment time from proof of concept to production from months to days. Its seamless integration with existing infrastructure and compatibility with heterogeneous data sources is especially beneficial in factory settings.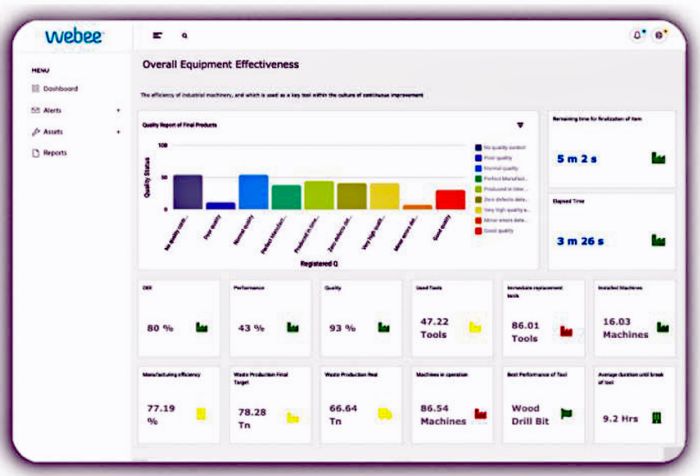 In sharp contrast to other IoT solutions, say company officials, Webee's Visual Designer does not require coding or technical expertise. It enables production line and business users to easily create customized dashboards and IoT applications to aggregate and process heterogeneous industrial sensor data and any relevant third-party data sources.
Webee SmartFactory enables users to observe all relevant information about manufacturing status and factory productivity on one screen, and make necessary maintenance decisions based on real-time insights. The platform also includes various pre-built modules for connected manufacturing applications and measurements. An NLP-powered search function permits users to type in a question in natural language to ask for insights about, or to identify problems with, any manufacturing operations being monitored. They receive a response—in natural language—that pulls from all relevant data aggregated from multiple sources in real time.
Webee SmartFactory is broadly applicable, from standalone manufacturing operations to large multinationals at any scale.
See also: Webee
Technologies: Management