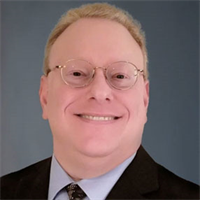 Daniel Schaeffler
Metal Properties: Yield Strength
August 26, 2022
Yield strength (YS) as reported on metal certs comes from the stress-strain curve generated during a tensile test. However, many details influence the reported value. Specifications describing YS calculation procedures must account for differing yielding behavior seen in metal alloys, as well as allow for use of the methods to describe YS common in multiple industries.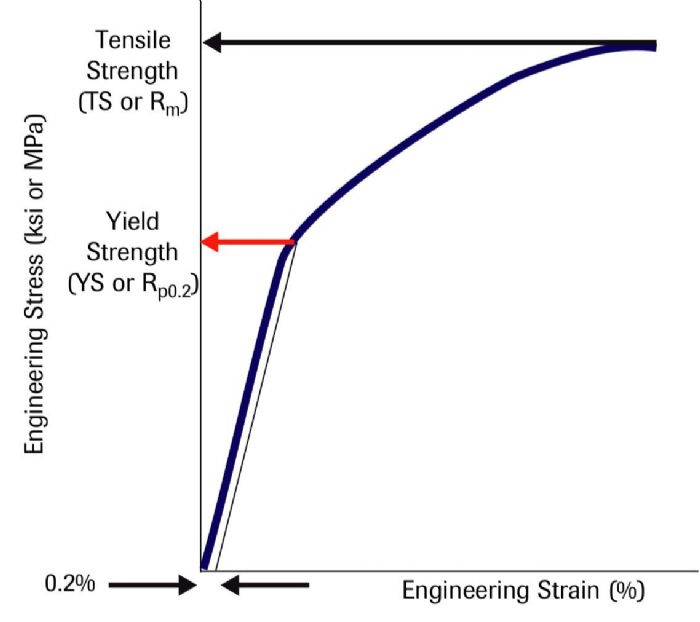 Strong interatomic bonds hold atoms together. When a punch first contacts a sheet metal blank, the applied forces are low enough that the blank returns to its flat shape when punch direction reverses. At the atomic level, the force applied by the punch stretches the bonds without breaking them. The lack of broken bonds means that the atoms can return to their neutral position after removal of the force. During this elastic deformation, there is a linear relationship between the applied stress and the metal deformation, measured as strain. The slope in this region of a stress-strain curve is the elastic modulus.
Forming an engineered stamping requires sufficient force to break these bonds and cause permanent plastic deformation. Once bonds start to break, the in-process stamping cannot return to its original flat shape. The applied stress and resultant strain no longer are linearly related; each increment of additional loading leads to greater deformation.
Definitions
YS is the stress level at which the relationship between stress and strain no longer is linear. In practice, challenges exist with interpreting exactly where this non-linearity begins. Many tensile-test laboratories use automated algorithms to determine YS, making a precise definition critical for repeatable and reproducible interpretations.
There are two definitions commonly used. First: the 0.2-percent offset YS (Fig. 1). Users, or more likely the computer algorithm, create a line parallel to the line which defines the elastic modulus but shifted to the right by 0.2 percent on the horizontal strain axis. The stress where this offset line meets the original curve becomes the YS, sometimes abbreviated as Rp0.2.