Brand-Agnostic Offline Robot-Programming Software
September 16, 2022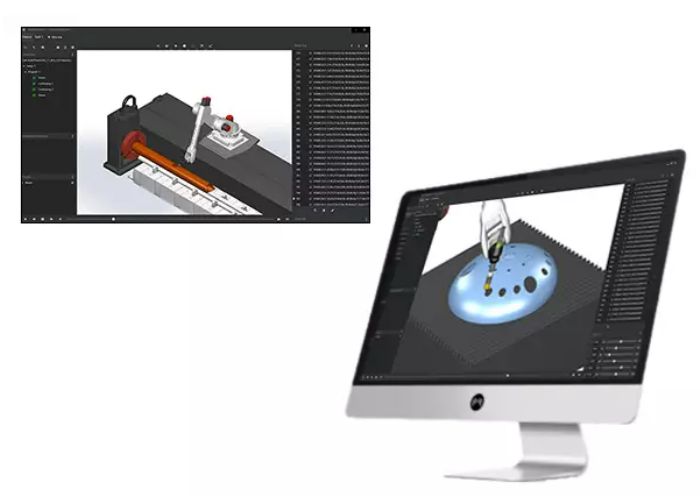 At IMTS 2022, Hypertherm Associates promoted its Robotmaster offline programming software that supports a range of robot brands. It provides, via integrated CAD/CAM functionality, simple and efficient robot programming for a variety of applications such as cutting, trimming, milling, welding, spraying, polishing, sanding, grinding, deburring and more, according to Hypertherm Associates officials. Robotmaster's simple intuitive programming, noted Greg Culp, Hypertherm Associates software sales manager, to MetalForming at IMTS, has been shown to reduce programming time by as much as 75 percent—important given manufacturers' challenges in attracting and retaining skilled talent.
Stated software features include a cell and tooling editor for engineering an entire robotic workcell; intelligent pathing modules for robust trajectory creation; visualized program optimization for simplified, error-free programming; embedded technology that seamlessly translates CAD/CAM trajectories to robot trajectories; external axis management for managing an entire workcell, including rails and rotaries; and process/application-specific modules that allow full user control over process-specific parameters.
See also: Hypertherm, Inc.
Technologies: Pressroom Automation