Universal Robots to Host Cobot Expo
July 14, 2020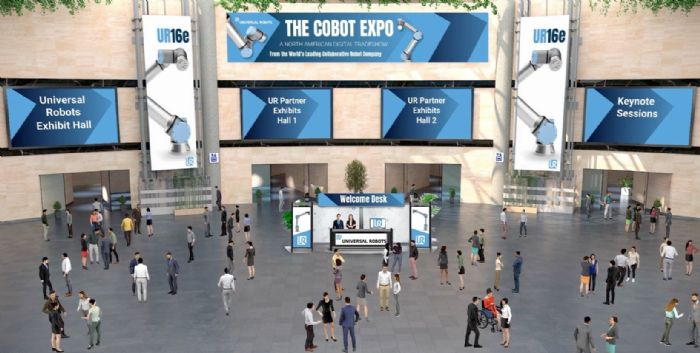 Manufacturers interested in catching up on the latest cobot technology will want to attend this unique tradeshow, The Cobot Expo, a virtual event scheduled for July 28-30. Hosted by Universal Robots, the expo features more than 30 different booths, insightful keynote presentations, interactive Q&A sessions, and live chats with automation experts.
"The (Covid-19) crisis has accelerated the need for flexible automation," says Joe Campbell, senior manager of applications development with Universal Robots. "We're seeing an uptick in interest for collaborative robots due to social distancing requirements, reshoring to avoid long supply chains, and the need for rapid production-line changeovers. The Cobot Expo is a timely opportunity to showcase and discuss how cobots can play a pivotal role in helping manufacturers successfully navigate the pandemic."
Learn more and register to attend.
See also: Universal Robots
Technologies: Pressroom Automation