Automated Barrier Door Keeps Workers Safe
August 1, 2013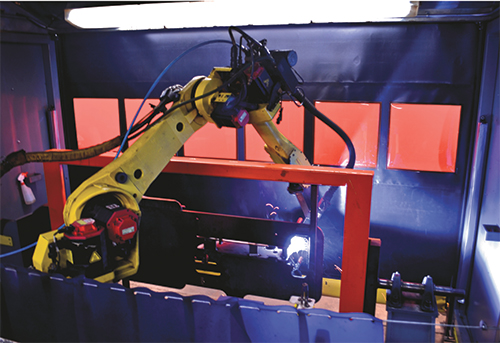 Frommelt Safety, Milwaukee, WI, introduces the Guardian Defender barrier door, designed to guard machinery, contain processes and protect employees from robotic/machine movement zones. The door boasts patent-pending upgrades to its noncontact safety-switch configuration, control systems and interlocking capabilities. It also features a new, more resilient curtain material that resists an array of application-driven hazards, and offers an optional variable-frequency drive to control curtain speed. Quick-disconnect cables allow for easy installation and integration.
The Guardian Defender finds use for robotic-welding cells, material handling, automated assembly, palletizing/packaging machinery and other applications. It also contains fumes, sparks, smoke, mist, flying debris, excess noise and other common manufacturing-process byproducts. Among its features:
• A holddown mechanism that locks the door in the down position to allow for machine deenergizing time.
• A redesigned rotary cam limit switch, encoder positioning and variable-frequency drive, to control the curtain's operating speed and position and optimize adjustability of door position, speed and control.