Online Solution for Managing MSDSs and Safety Training
November 1, 2010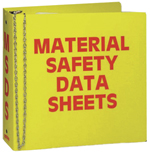 Imtek, Atlanta, GA, has introduced its Online MSDS Management Solution, which offers the ability to upload hundreds of documents in minutes, from anywhere, in a secure environment. The hosted service requires no specialized software installation, new hardware or IT resources.
All future improvements are automatically available at no additional cost, and the system is globally available 24/7.
Imtek: 770/335-5586; http://www.onlinemsds.com/
See also: IMTEK Environmental Corp.
Technologies: Safety