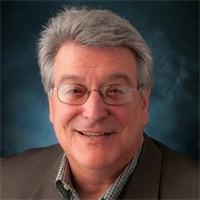 Ronald Pitcher
Target on Safety: The Basics of Hazard Communication
October 25, 2021
Chemicals are safe to work with if we work with chemicals safely. When we use chemicals as they were intended and follow all necessary safety precautions, we can maintain a safe workplace and prevent injury or illness.
Hazard communication is designed to do just as the name suggests—communicate hazard information to every employee. They must know what chemicals they are working with or exposed to, the hazards associated with each, and how to protect themselves.
Hazardous materials are defined as items that have a physical or health hazard associated with them-- flammable, combustible, explosive or compressed gases for example. Materials that are carcinogenic, toxic, corrosive and/or irritating are considered health hazards. This definition captures many of the materials typically used in metal forming facilities, including components manufactured, by-products, cleaning supplies and others.
Hazard Determination
Who decides what is "hazardous" or not? That process, very scientific, is guided by strict federal requirements and has proven to be extremely reliable. Manufacturers of hazardous materials have the most information about their products and are required to provide this information to users of those materials. These manufacturers face severe penalties for failing to provide complete or accurate information through their Safety Data Sheets (SDS).
Metal formers must maintain a list (inventory) of all of the materials that pose physical or health hazards. This helps to ensure that it has all of the necessary SDS. Your employees are an important factor in keeping the inventory current. Any time a new hazardous material comes into the company, ensure that it is added to the chemical inventory. Any employee bringing a new material into his work area should notify his supervisor to update the chemical inventory, if needed.