OSHA Updates its Severe Violator Enforcement Program
September 26, 2022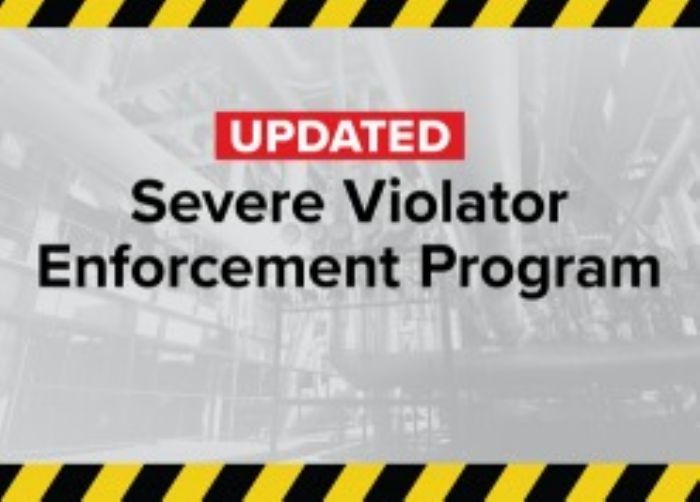 In October 2021, an employee of a Texas metal fabricator suffered second-degree burns when oxygen leaked from a cutting-torch hose found to be in poor condition. Just a few months later, another employee of the company suffered an amputation injury caused by a lack of proper machine guarding. Overall, the company experienced 10 incidents in 5 yr., as described in a U.S. Department of Labor blog, meeting the criteria for the OSHA Severe Violator Enforcement Program (SVEP). That program concentrates OSHA resources on inspecting employers who continue to expose workers to serious dangers, even after being cited.
Now OSHA has decided to make some important updates to the SVEP program. The expanded program criteria includes all hazards and OSHA standards, whereas previously the program was limited to cases involving fatalities, three or more hospitalizations, high-emphasis hazards, the potential release of a highly hazardous chemical (process safety management), and enforcement actions classified as egregious.
"Employers will be placed in the program if OSHA finds at least two willful or repeated violations or issues failure-to-abate notices based on the presence of high gravity serious violations," writes Doug Parker, assistant secretary of labor for occupational safety and health. "Under the old criteria, the focus was on cases where a willful or repeated serious violation, or there was a hazard the employer failed to abate, that was directly related to either an employee death or an incident that caused three or more hospitalizations.
"Follow-up or referral inspections must be conducted within one year, but not longer than two years, after the final order," Parker continues. "Previously, there was no required time frame in which OSHA would conduct a follow-up inspection after the final order. Employers can reduce the amount of time in SVEP to two years if they consent to an enhanced settlement agreement that involves implementing a safety and health management system. The system must include the seven basic elements outlined in OSHA's Recommended Practices for Safety and Health Programs. Previously, employers were only eligible for removal from SVEP after three years."
See also: OSHA Publications Office
Technologies: Safety