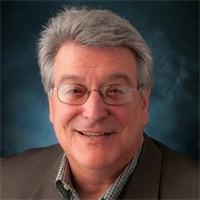 Ronald Pitcher
Preparing for an OSHA Inspection
January 31, 2022
The Occupational Safety and Health Administration (OSHA) is the government agency that monitors and enforces compliance with workplace-safety laws. Under the Occupational Safety and Health Act, compliance safety and health officers (CSHOs) have the authority to inspect the facilities of any employer subject to OSHA's regulations. Employers have a right to request a warrant for inspection. Although it may buy time, requesting a warrant likely will broaden the inspection and create a negative impression.
When preparing your metal forming company for an inspection, start by designating principal contacts for managing the inspection. Document the list of designated employees and train them on all aspects of an OSHA audit. Ensure sufficient personnel are trained in case of a scheduling conflict. Then decide where in your facility the CSHO will work, and where he will conduct employee interviews. Collect all updated safety documentation that you plan to present to the CSHO.
Assemble an inspection kit, which should include:
A camera for video and photography recording

Required personal protective equipment (PPE)

Labels or stamps to mark information that should be tagged as "confidential" or "trade secret"

Basic facility information (type of work performed, number of employees, names of management personnel and a list of contact information)

Contact information for the local OSHA office

Testing equipment; be sure to check calibrations and expirations on equipment regularly.
When the CSHO arrives onsite, be polite and ask to see their credentials (if they do not offer to show them). Confirm the credentials or call your local OSHA office with any questions. Place the CSHO in the predetermined conference room or office and notify the designated company employees asked to participate in the inspection.