The Case for Software Subscriptions in Your Shop
October 1, 2020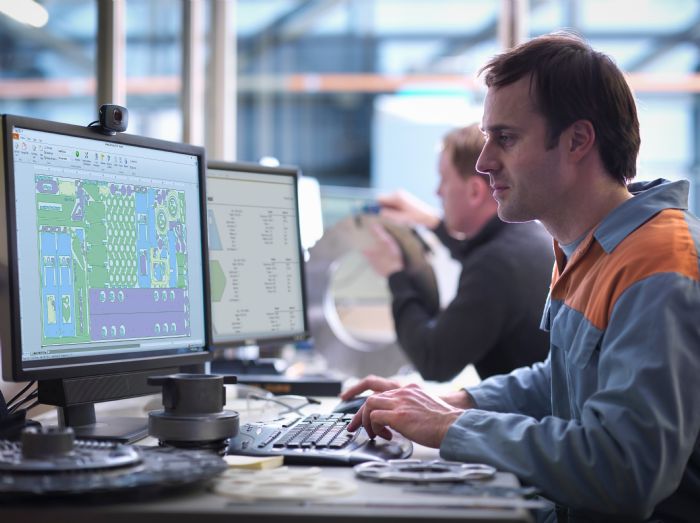 Subscription software services have made their way into the fabricating and manufacturing industries, including many commonly used programs related to ERP, CAD, CAM and even nesting. Users, for the most part, have the option of perpetual (permanently owned) software licenses, but subscriptions continue gaining in popularity.
Why consider a software subscription? Providing three reasons is Tom Stilwell, CAM and controls marketing project manager at Hypertherm, Inc. For its part, Hypertherm offers perpetual licenses for all of its software products, as well as subscription plans for ProNest LT CAD/CAM nesting software and Design2Fab sheet metal layout software.
1. Lower up-front cost. A perpetual license requires the user to own the software outright. This may entail a substantial upfront cost, especially for higher-end software packages, and does not include maintenance fees for updates and technical support. Conversely, a subscription plan spreads the cost over time (pay as you go), which positively impacts a fabricator's cash flow. Plus, updates and technical support are normally included in the price of subscription.
2. Less risk. By design, subscriptions are easier to trial and evaluate, and most subscription costs fall under a manager's purchasing threshold, so no need for a committee to make the purchasing decision. Thus, a subscription is less complicated to acquire, and enables easier-to-plan-for payments. In most cases, a subscription requires no commitment beyond an initial term, be it monthly, yearly or longer. Users easily can upgrade or downgrade a subscription plan according to business conditions, or stop the service completely should the software no longer match needs.
3. Potential tax benefit. Traditional software packages are often a capital expense, but subscription software can fall under operating expenses. This change in designation could further benefit a business financially from a tax perspective. Strategize with an accountant or tax advisor to determine the best approach.
See also: Hypertherm, Inc.
Technologies: Software