Capabilities Highlighted in Conjunction with National Forklift Safety Day
July 15, 2020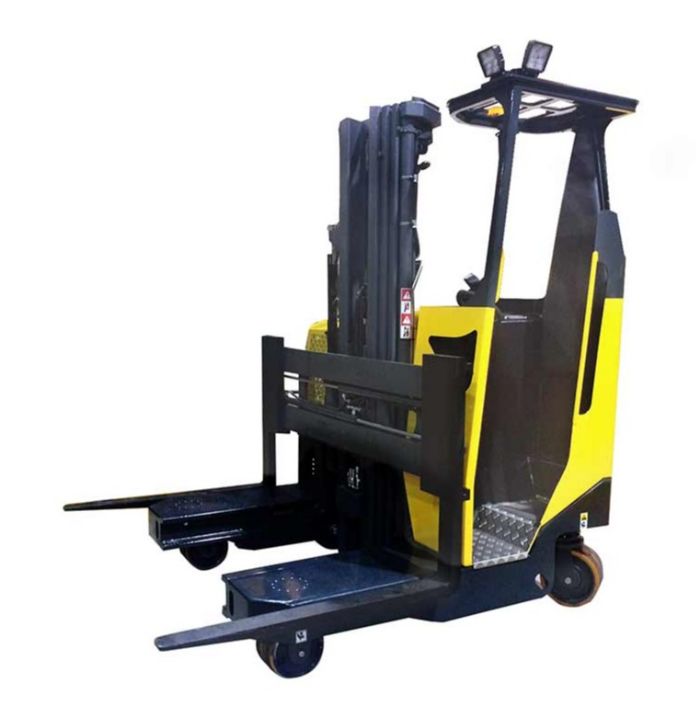 With June 9 recognized as National Forklift Safety Day in North America and the United Kingdom, Combilift used the occasion to hold an online event dedicated to safe handling. National Forklift Safety Day, an initiative to promote a safer working environment for all those who work with, on or near forklift trucks, provided the opportunity for the company to showcase its products for safe and secure handling of loads of various dimensions. Recognizing Combilift's efforts in designing handling products to reduce risk and prevent accidents, the company has earned safety awards from the Forklift Truck Association and British Industrial Truck Association.
Combilift products include multidirectional trucks such as the C-series internal-combustion-engine-drive, all-wheel-drive forklift, ideal for long loads in capacities from 2500 to 25,000 kg; the Combi-CB counterbalance forklift truck, in capacities from 2500 to 4000 kg, for palletized and long loads; and the Combi-MR stand-on reach truck, offering 2500-kg capacity for palletized and long loads. The trucks offer superb maneuverability in tight spaces, according to company officials.
C-series trucks are designed to improve workflow by serving as three forklifts in one: a sideloader, counterbalance unit and narrow-aisle forklift. The design eliminates costly double-handling of material. More compact than a conventional forklift, a Combi-CB series unit, reportedly able to transport palletized loads easily, also can carry long loads in sideways mode. And, the compact Combi-MR truck features one-rear-wheel drive with a large rubber tire and 360-deg. steering rotation, providing the ability to drive across various surfaces. A multi-functional joystick allows the operator to smoothly change direction and travel speed, and provides full control of all hydraulic functions.
See also: Combilift Ltd.
Technologies: Safety