Meltio, with Phillips Corp., Earns U.S. Army Recognition
July 6, 2023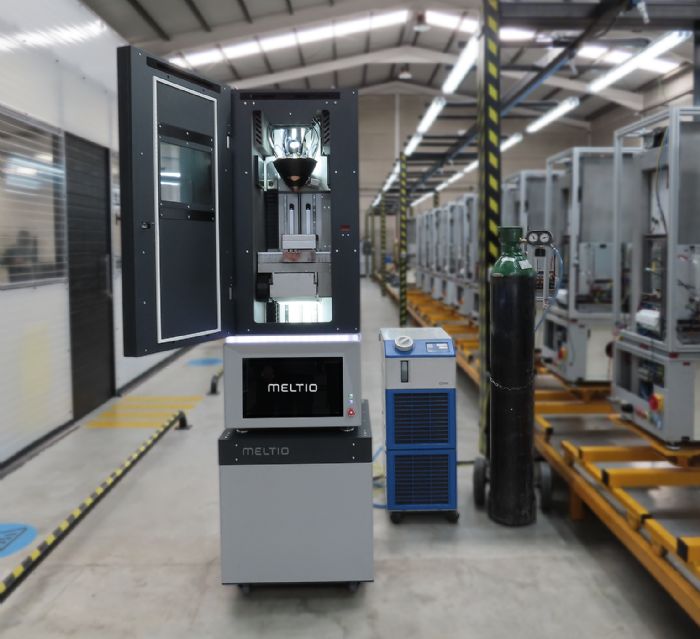 Meltio reports that the U.S. Army has recognized the Spanish additive manufacturing (AM)-technology multinational, from a pool of 300 applications from international technology firms, as a potential strategic partner for the development of technologies in its national defense program.
Meltio together with its U.S. distributor Phillips Corp. have received the prestigious recognition of the U.S. Army xTechInternational Advanced Manufacturing and Materials, which brings together a forum of international companies and academic institutions and where more than 300 technology companies from different countries participate.
The aim of the award is to involve the best technology players from around the world, in this case in the 3D printing sector, to contribute their solutions to the U.S. Department of Defense and participate in the development of its Defense program. This year's thematic area was Advanced Manufacturing and Materials.
This recognition, the first for a Spanish AM company, highlights Meltio's welding-wire directed-energy-deposition technology that already is being used by the US Navy on the USS Bataan, thanks to collaboration with its partner Phillips Corp., as a hybrid system located in a milling machine to make parts.
The U.S. Department of Defense sees AM as allowing printing and repairing of parts to solve possible logistical problems and provide manufacturing autonomy while improving supply chains of parts in the defense sector.
"For us, the military sector is a sector that allows us to bring together all the applications of our disruptive metal 3D printing technology," says Ángel Llavero López de Villalta, CEO of Meltio. "And, it is an opportunity for Meltio to develop a dual application for the civil and military sector. There currently are many armies in other countries that employ Meltio's metal AM technology, and we want to stand out as a strategic and technological partner for the military sector, also in Spain."
See also: Meltio Inc, Phillips Corp.
Technologies: Additive Manufacturing