Flat Laser Cutting With Automatic Sheet Handling
June 15, 2022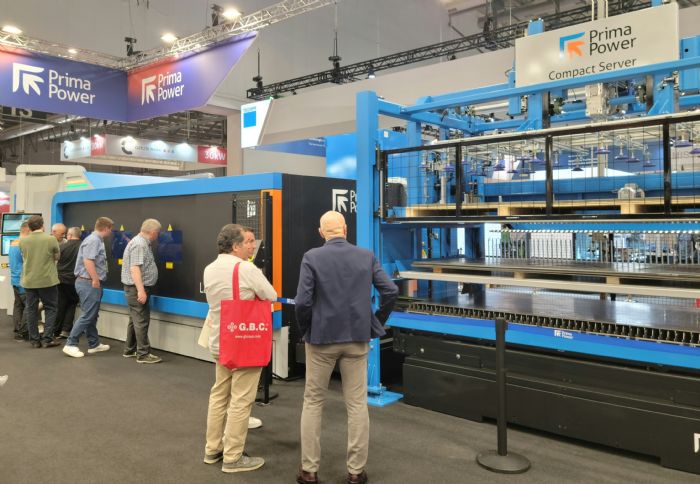 Prima Power showcased its Laser Genius + flat laser cutting machine at Lamiera, the recently held sheet metal-processing tradeshow held in Italy and attended by MetalForming. With a show motto of "All sides of performance," which summarized the company's integrated approach to fabricator needs, the company highlighted the machine's attributes. These include a trajectory speed of 180 m/min. and 2.8-g acceleration, enabling short cycle times while maintaining high cutting quality. Three machine sizes—represented by models 1530, 2040 and 2060—offer a range of laser power.
And, as a plug-and-play machine, the Laser Genius + enables rapid installation as well as a symmetrical and reversible layout that increases ergonomics and ease of integration into any production context. Despite a compact layout, the machine features a large working area—X- and Y-axis travel of 3150 by 1600 mm for the 1530 model, 4320 by 2200 mm for the 2040 and 6320 by 2200 mm for the 2060.
The Laser Genius + features two 24-in. full-HD monitors and a 4K video camera as standard, integrated software modules that simplify processes and new sensors and artificial intelligence algorithms for advanced monitoring and process-control functions. The machine can be connected to the range of Prima Power automation systems. At Lamiera, Prima Power presented the machine with a Compact Server automatic loading and unloading device for raw and processed sheets, and an additional loading/unloading station, a compact arrangement that allows for flexible material handling.
See also: Prima Power North America, Inc.
Technologies: Cutting