Preparing for a Fast-Paced Future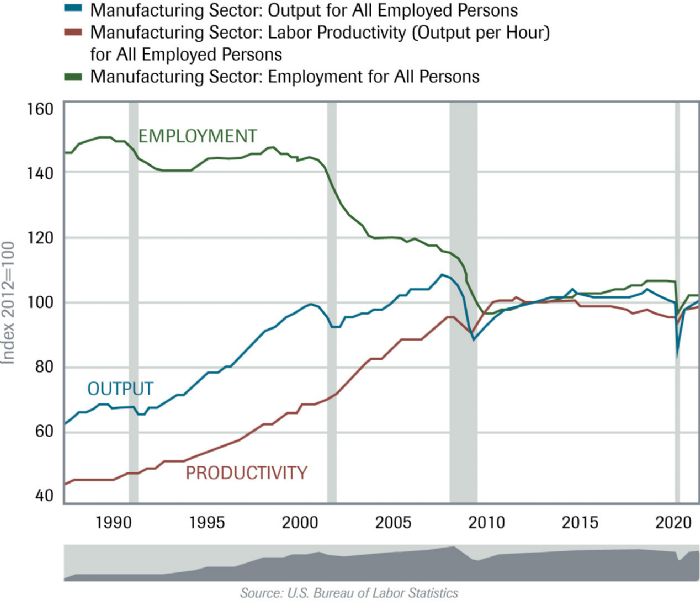 During the last 30 yr., manufacturing employment has spiraled downward (see the figure below), as productivity climbed. Beginning in 2000 or so, globalization began to take hold and manufacturers "have been in a race to the bottom ever since," says Tom Alongi, UHY partner and national manufacturing-industry practice leader. "This had small to midsized U.S. manufacturing companies competing against the world, driving efforts to increase their use of automation, implement lean-manufacturing strategies and take other steps to wring out costs.
"However, COVID-19 turned on a light bulb for many U.S. companies," Alongi continues, "changing the landscape considerably due to supply-chain disruption. Everyone began to realize we just don't manufacture certain critical products in the United States anymore. We believe that COVID-19 could lead to a significant trend to relocalize manufacturing back to the United States, not only for national security reasons but also to reduce future supply-chain risks. The big question: What will be the ultimate impact on costs to consumers? In our view, costs likely are to increase because of the potential risk of deglobalization."
The near-shoring movement has U.S. metal formers and fabricators engaged in a race to scale, creating a large gap in the skilled-labor ranks as most companies see opportunities to grow, but lack the people to allow them to do so.
"We all have that concern," shares Elisabeth Weissenrieder-Bennis, executive vice president at New Jersey metal former Weiss-Aug Group. "As we're celebrating our 50th year in business in 2022, we understand well that longevity, stability and growth require a strong labor force. Being a solid employer through financial stability, strategic vision and visible growth is key to attracting and recruiting new talent.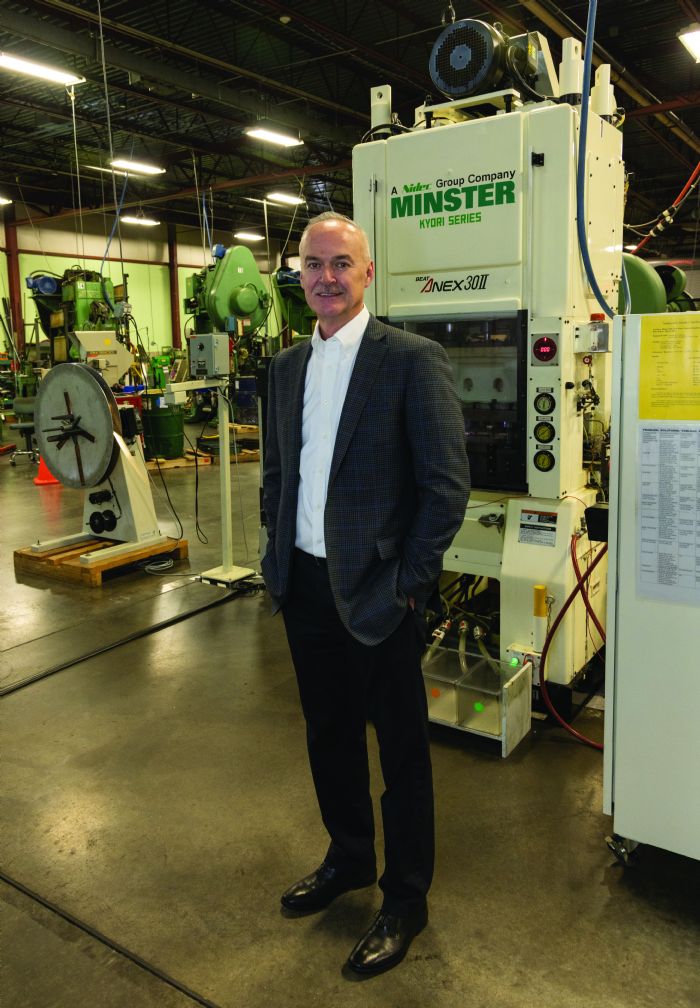 "Along those lines," Weissenrieder-Bennis continues, "our strategy includes offering a strong apprenticeship program, and we believe in training—we invest in our people, identifying good performers and providing growth plans. Then, candidates that interview with us can see how others here progress through the company and that there's a future here, with room for growth."
PMA member companies and others face a new frontier as they look to compete for labor among the new breed of alternative employers—Amazon, soon-to-come semiconductor plants and the like. "Small to midsized companies must be creative when it comes to attracting and retaining talent," says UHY's Alongi, "branding their companies as forward-thinking and as showcases for leading-edge technology. That's what's attractive to the next generation of labor."
Strategic use of social media and other marketing avenues can make a big difference when it comes to attracting talent, as evidenced at metal former Marion Manufacturing, Cheshire, CT. "We're focused on bringing in younger people to join our team," says company owner and president Doug Johnson, who also is serving as PMA board chair for 2022. "We've committed to using social-media channels to promote our company as a solid employer with great opportunities for young people, and we spend a great deal of time in the local community, to put our face out there and market ourselves. Job fairs also have proven successful at helping us identify prospects. And, we rely on our new hires to promote Marion Mfg. amongst their friends and family to help recruit new employees."
Johnson: "When we have online meetings with customers, I ask our team to turn their webcams on. I want customers to see that we, our team, comprises young and energetic leaders, committed to our customers' success, and that we are growing and sustainable."
Some companies have even taken to the airwaves to recruit, investing in radio and TV commercials. Case in point: Tier One automotive supplier Batesville Tool & Die (BTD), which, per chairman and CEO Jody Fledderman, has "gone way outside of the box to attract employees, moving almost entirely away from temp. agencies and search firms, and instead relying on direct hiring.
"We prefer to recruit and hire people currently employed," Flederman says, "while temp. agencies work with unemployed people. We've had great success advertising locally, with TV commercials on ESPN, for example."
Take a Step Back, Fine-Tune the Vision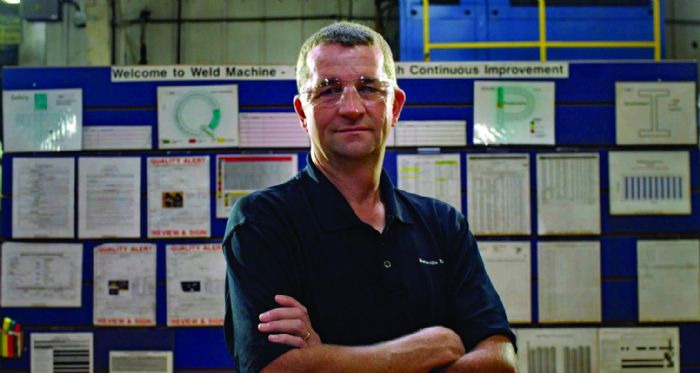 In terms of developing a vision for the future of their companies, UHY senior manager and strategy consultant Dan Bruce says that he has seen middle-market manufacturing companies that have been successful doing things the same way for years now taking a step back and really defining, or redefining, their vision for moving forward. "For many years," Bruce explains, "company leaders did not have to think too hard about these things, but today they must. Managers need to develop strategic roadmaps, determine what they want to be in 5 to 10 yr., and how they plan to get there. All of this in addition to what, for many, also is a period of leadership transition, especially with family-owned companies.
Fledderman: "Batesville Tool & Die is really good at automating the actual processes—welding and assembly, for example. Now we're focused on automating material handling through these cells, using technologies such as vision-guided bin picking."
"Ownership needs to be aligned on where they see the company going," Bruce continues. "We sometimes see ownership and management on different tracks. And we believe in a data-driven strategy—understand your strengths and weaknesses, opportunities and threats, and how you can best serve your customers."
For many manufacturers, the pandemic made it easy to drift away from being customer focused. "To a large extent, companies have lost their way when it comes to customer relations," says Charles Clevinger, principal at UHY Consulting and focused on supply chain, procurement and operations. "Winning companies over the next 5 to 10 years will be those that can automate, hire, train and retain skilled workers while following a path to operational excellence. And, in parallel, they must ensure that their customers feel good about them as suppliers. Most customers don't really know, or maybe don't really care, how you make their parts or how you procure materials. They see you from a different perspective, and we need to get back to the point where customers feel good about what they're getting."
Cultivating Customer Relationships
… is core to Marion Mfg.'s Johnson as he looks to promote the youth movement amongst his leadership team. "I spend a lot of time on this," Johnson says. "For example, when we have online meetings with customers, I ask our team to turn their webcams on. I want customers to see that our team consists of young and energetic leaders, committed to our customers' success, and that we are growing and sustainable. And when we exhibit at local tradeshows, I want our young leaders out front talking to prospects."
For automotive supplier BTD, Fledderman finds that the definition of "relationship" has changed greatly. "Relationships aren't as personal as they used to be," he says. "While we used to work closely and more as friends with customers, the relationships today are more businesslike. There are exceptions of course, depending on the customer, but now we just focus on meeting our commitments and understanding the rules of the game, which of course vary among customers. But as long as we know the rules of the game for each customer, and play by those rules, we're okay."
The pandemic also has changed some customers' thoughts about just-in-time, according to Weiss-Aug's Weissenrieder-Bennis. "As a company, we quickly recognized the seriousness of the pandemic, and we reacted quickly by increasing inventories and enacting safety protocols, and ensuring a stable supply chain, which increased our customers' confidence in us," she says. "My top medical customer, in fact, told us that we were their only supplier that did not shut them down during that time.
"As of late, I've spent more time talking to our material suppliers in the past 18 months than I ever have," Weissenrieder-Bennis adds. "We've implemented business reviews with our suppliers on a more regular basis, and upper management here participates in those. Customers depend on supplier stability and capabilities to shield them from any supply-chain difficulties."
Adding Value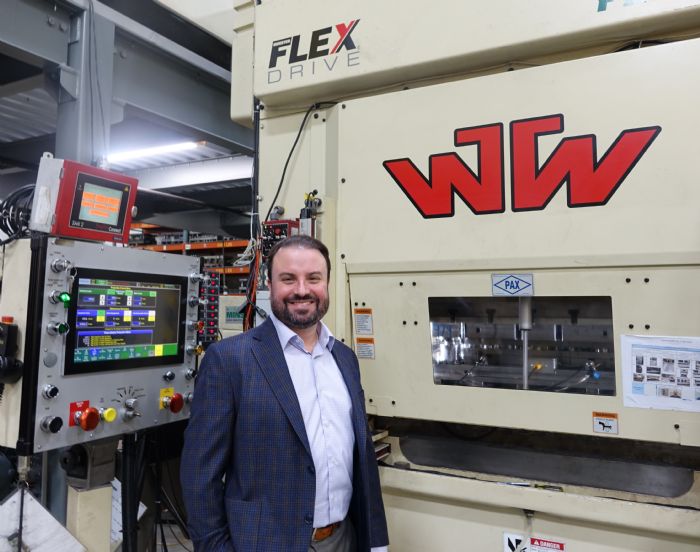 For many, such a roadmap also includes offering more processes and capabilities to customers, including increased value-added services. Example: Wiegel Tool Works (WTW), in Wood Dale, IL. "Four years ago, our metal stamping portfolio represented 90 percent of our revenue," says company president Aaron Wiegel. "Today it's 50 percent, and that's our strategic vision as we continue to invest in new equipment and technologies. Moving forward over the next several years we'll look to grow both stamping and other capabilities at the same pace. We're a one-stop shop for many of our customers, and in fact refer to ourselves as a manufacturer with a stamping emphasis, rather than solely as a metal stamper."
Wiegel: Our goal has been to develop two apprentices every year. To maintain, and even expand that pace, we're looking to create a new position here, a full-time apprentice trainer dedicated to training and elevating our apprentices so that we can get more volume through the program."
Expanding the range of capabilities, of course, means adding equipment and then the skilled labor to run and maintain it. However, in his efforts to optimize efficiency and minimize head count, Wiegel has taken a deep dive into automation and robotics, investing millions here in the last few years.
"Five years ago, we had zero robots—today we have 40," he says. This has allowed us to stabilize labor and still grow production. And competitively, we decided to offer higher starting wages than many other companies in the area and at the same, in a domino effect, increase the wages of existing employees."
WTW also has developed a strong Department of Labor-certified apprenticeship program, "which provides an incentive to new hires to follow a path to higher skills, higher pay and certificates that they take anywhere," Wiegel says. "Our goal has been to develop two apprentices every year. To maintain and even expand that pace, we're looking to create a new position here, a full-time apprentice trainer dedicated to training and elevating our apprentices so that we can get more volume through the program. With this newly created position, we can put some of our press operators through the apprenticeship program and then backfill with lower-skilled people."
Operational Excellence: Is It Time for Your Organization to Up Its Game?
by Cynthia Hannafey, managing director, UHY Consulting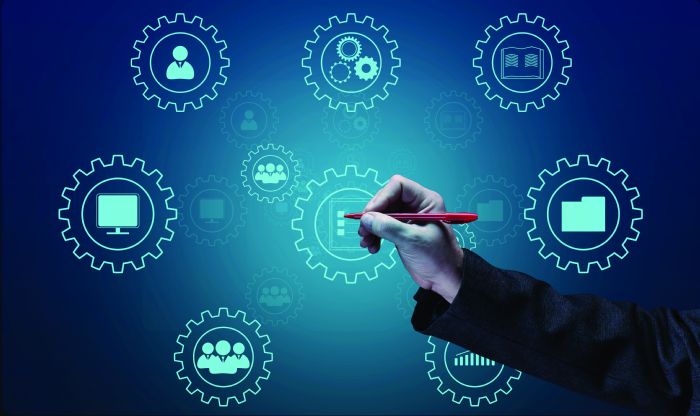 What if your people, processes and technology were so perfectly aligned that they could quickly and effectively share knowledge and information across your organization? What if manufacturers could measure, view and continuously improve performance? What if operations were efficient and scalable so that manufacturers could take on additional contracts and expand into other markets with ease?
Achieving operational excellence starts with having the correct definition that everyone can understand and know how to reach. The Institute for Operational Excellence defines operational excellence as "the point at which each and every employee can see the flow of value to the customer and can fix that flow before it breaks down."
Operational excellence focuses on the concept of value, like the related theories of Lean and Six Sigma. When the value stream is visible, everyone in your organization knows when things are functioning correctly or can then act to solve the problem.
Six Steps to Operational Excellence
The process of fulfilling the organizational vision and operational goals should begin with a thorough understanding of a company's current situation and end with implementing a carefully crafted plan.
Establish the purpose (or mission) of the organization. Then, agree on the lower-level goals that roll up into the company's purpose as indicators of progress and success.

Analyze the current state and document value streams.

<

Identify the areas for improvement and determine the best approach.

Create a culture of continuous improvement by setting desired goals and behaviors.

Implement a performance management system for employees to self-monitor and report on their progress.

Build scale by creating replicable systems that deliver value.
Research presented in the Harvard Business Review found that companies with peak operational excellence have 25-percent-higher growth and 75-percent-higher productivity than laggards. It's all about the people. To achieve operational excellence, you must create cultural change. Operational excellence is achieving the perfect alignment of your people, processes and technology.
The Next Level of Automation
Automation long has provided a path to meeting productivity goals at BTD, where, says Fledderman, "there's nothing we can do that requires unskilled manual labor, we can't charge enough to pay for it. We must add complication to our product line, and, in terms of our strategic vision, focus on complex, technical and risky business, to avoid having the whole world become our competition, especially in the high-volume automotive business."
And similar to WTW, value-added operations take center stage. "Ten years ago, 20 percent of what we stamped had some sort of next operation performed inhouse—welding, assembly etc.," Fledderman says. "Now it's more like 70 percent, and not just the added operations, but the work is more complex and involves new technology. And with the cost of labor, we can't afford to do this work manually."
Automating automotive work, however, has become more difficult to justify as volumes have shrunk, Fledderman explains, noting that custom systems now get the call for many applications rather than off-the-shelf robotic cells. BTD, large enough to be positioned to operate a corporate automation team to serve its facilities (U.S. locations in Indiana and South Carolina, as well as a plant in Mexico), "is really good at automating the actual processes—welding and assembly, for example," Fledderman says. "Now we're focused on automating material handling through these cells, using technologies such as vision-guided bin picking."
Technology Catalyzes the Productivity Push
All four industry executives we spoke with for this article know that maintaining state-of-the-art operations are a must, including automation and other capital equipment, as well as software, Internet of Things and other Industry 4.0 technologies. WTW's Wiegel, for example, at press time was quoting two new 600-ton presses—"those would be our largest presses," he says—and his firm already has a mature IOT platform in place, connecting stamping and nonstamping equipment to monitor production, eliminate manual data entry, and collect and analyze data. Same at BTD, where, says Fledderman, "we've been logging machine data into our ERP system (Plex) for years. It's in our DNA to automate data collection. We've eliminated nearly all of our manually driven processes when it comes to gathering and analyzing data. It's all automated now and seamless."
And, at Marion Mfg., Johnson's front-office team recently implemented a new software platform for quoting (Paperless Parts).
"It's an open-communications platform that allows us to see if and when a customer looks at the quote we send out," Johnson says, "and how many times it's been looked at. And, customers can place an order directly through the software. At the same time, we've evolved greatly in recent months with the use of our ERP system (JobBoss). We're running more reports and integrating it into our production planning process. And, it's helped us more accurately capture our costs, crucial throughout COVID-19 as we were forced to adjust our pricing considerably. Soon, we'll start capturing live machine data so that we can get a clear picture of press capacity and utilization, to help guide future capital investments."
Lastly, at Wiess-Aug Group, "we always have believed in automation and continuous improvement," shares Weissenrieder-Bennis, "in order to compete globally. Looking forward, we'll look to continue implementing robots and collaborative robots, as well as machine learning. This has been an area under development at our Lupine Research division where they are building custom computers and software combined with vision technology and inspection technology.
"Of course," she continues, "with this comes a need for higher-level technical support, so we also have invested in internal automation groups at each of our locations. And on the shop floor, data analytics is and will continue to be critical. We implemented a new ERP system (Plex) in 2019, with the need for more data as the main driver. Now we're looking at OEE by work center every shift, every day, and making better decisions based on that data. This is critical as we look to drive out costs and compete at a high level."
Summarizing his perspective on Industry 4.0, UHY's Bruce adds:
"Digital transformation impacts all of your teams and directly affects your ability to scale and take on new markets and customers. In order to grow, you can't operate as you have in the past. Digital manufacturing includes end-to-end process improvement and is critical to scalability and to your ability to shift quickly into new markets." MF
See also: Precision Metalforming Association, Harbour Results Inc., UHY LLP, UHY LLP
Technologies: Management