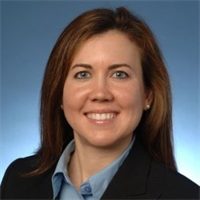 Esther Holewa
Plan Press Maintenance to Avoid Unplanned Downtime
September 1, 2012
As the U.S. manufacturing sector rebounds from the recession, metalformers face several obstacles to maintaining efficient and cost-effective press-shop maintenance and repair schedules. These obstacles can create a critical pinch point that can lead to extended, unplanned downtime—and expensive repair costs. Learning from recent critical situations at other facilities, and understanding the root causes, can help stamping operations create a plan to minimize their own risks.

These obstacles are local as well as global in nature. Locally, press production requirements have increased while many press components have become obsolete. And, these presses often are allowed limited downtime for maintenance. In addition, most press shops are supported by a reduced post-recession stock of spare parts, with fewer skilled people available to work on the equipment.
Globally, we see increased demand for press-system controls and components required for maintenance and repair. This increased demand has created in some cases extremely long lead times to obtain replacement components, as long as several months. Such delays make it virtually impossible to respond quickly to emergency situations.
In the event of a catastrophic failure of a key press component, the component may need to be reengineered due to obsolescence, in order to be replaced and retrofitted. What seems like a quick fix can become an extended delay, due to the need to design a robust solution for a component no longer available.
What can a company do to mitigate its risk? Here are a few tips to keep your presses running at peak performance.
Predict the Future, and Plan
Every press shop is unique in terms of equipment, equipment age and the demands placed upon that equipment. By working with experienced press builders and OEMs, equipped with the required documentation and engineering expertise, companies can set objectives to address a specific situation: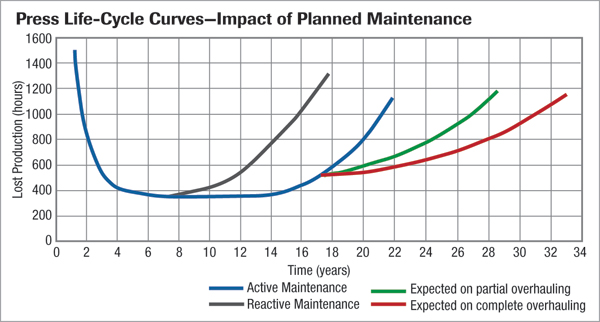 • Identify impending failures
• Identify parts at risk
• Identify/eliminate phantom problems
• Verify software integrity
• Verify system safety
Going through this process, a metalformer can identify the information necessary to develop a critical part- or unit-exchange program based on the current environment; set maintenance work instructions with a schedule; and establish preventive-maintenance inspection protocols to mitigate the risk of extended downtime.