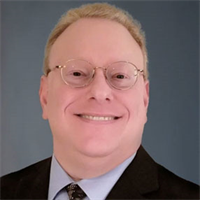 Daniel Schaeffler
Be Wise: Ask the "Five Whys" & Create a Fishbone for Faster Problem Solving
August 25, 2023
Wise people exist throughout every organization, yet every manufacturing facility encounters challenges that impact production and profitability. Some have obvious solutions that floor personnel can address without assistance, while others will not prove as simple to solve, requiring extra effort to determine where the problem started, and the steps needed to correct it. Consulting with subject-matter experts (SMEs) helps to trace back far enough to determine causality. Tools used by SMEs include using the "five-whys" method and developing an Ishikawa fishbone diagram.
Ask Why Five Times
The five-why technique is an interrogative method to determine the root cause of a defect or problem. It involves tracing the chain of causality in discrete increments by questioning why the problem or observation occurred. Each answer to why something happened forms the basis for the next question. This exercise leads to discovering the initial discrepancy or issue that started the process leading up to the failure, rather than the symptoms it generated. Although drilling down to deeper levels occasionally is necessary, five iterations of asking why something occurred typically proves sufficient to determine the root cause.
Consider these examples that demonstrate the basic process.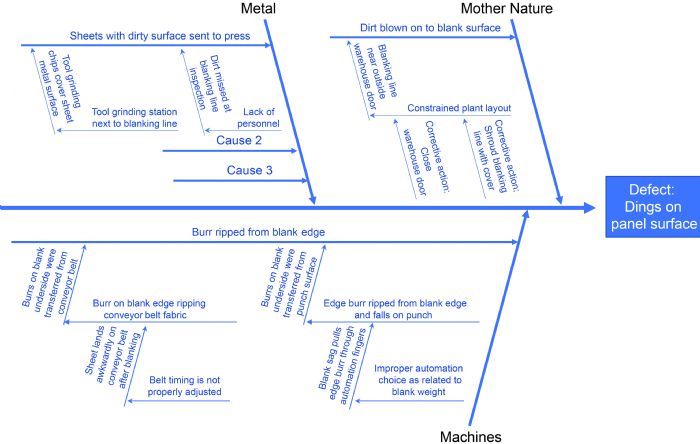 Problem 1: A contract manufacturer that produces bicycles for other companies has an unhappy customer. The five whys:
Why is our largest customer unhappy? Because deliveries of bicycles have been late for the last several weeks.

Why have deliveries been late for so long? Because production has been behind schedule.

Why has production been behind schedule? Because there is a shortage of wheels.

Why is there a wheel shortage? Because incoming inspection has rejected several wheels for out-of-roundness.

Why are so many parts being rejected? Because purchasing switched to a less-expensive wheel supplier that has inconsistent quality.
Action: Consider supplier quality when making sourcing decisions.
Problem 2: A plant-floor worker slips and falls. The five whys:
Why did he slip and fall? Because he stepped in coolant leaking from a machine.

Why was coolant leaking from the machine? Because a seal was damaged.

Why was the seal damaged? Because metal shavings got into the coolant.

Why did metal shavings get into the coolant? Because of a damaged screen on the coolant recycling pump.

Why was the screen damaged? Because the in-process screen is located directly below an area where other parts are prone to dropping.