Authors of the WEF piece also predicted a decentralization of manufacturing capacity, with companies looking to bring production home. Policymakers increasingly may be pressured to consider whether certain products need to be manufactured at home or nearby. And, "the transition to a new model for supply chains will be underpinned by a rapid and wholesale digitization of the paperwork that accompanies global trade."
How Are Manufacturers Responding?
Acknowledging the lack of data available for reliable supply-chain forecasting and assessment, a new report from PwC, COVID-19: Operations and Supply Chain Disruption, details some recent short-term actions taken by major manufacturers to mitigate worldwide difficulties:
Transporting available inventory to areas away from quarantine zones and near ports where it can be accessed for shipping

Securing capacity and delivery status for Tier Two and Tier Three suppliers, and securing allocated supplies and overtime assembly capacity where possible

Buying ahead to procure inventory and raw material that are in short supply in impacted areas

Activating pre-approved parts or raw-material substitutions in places where the primary supplier is impacted but a secondary supplier is not

Activating product redesign or material certification resources where reliable second sources of parts or raw material are not already available

Updating customers about delays and adjusting customer allocations to optimize profits on near-term revenue or to meet contractual terms.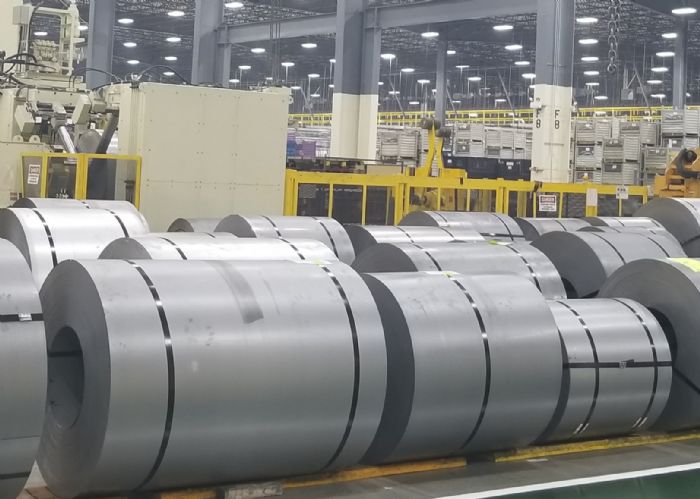 As information gaps fill, companies will begin addressing broader implications of supply-chain challenges. These include, according to the report:
Quantifying the virus' impact relative to supply and demand disruptions—both today and longer term—and future market performance

Performing an operational risk assessment on critical business functions

Accessing critical supply-chain data across all tiers to properly assess the potential damage

Preparing to set up a temporary inventory recovery and evaluation process, where applicable, and pursue alternative sourcing strategies

Communicating with key supply-chain stakeholders on supply volume and changes to demand volume for the next few quarters

Conducting scenario planning exercises to understand the operational implications—financial and nonfinancial.
As the "fast triage" stage of position protection passes, planning turns to action.
Here, according to the PwC report, companies probe "deeper into structural costs and looking to unbound costs tied to, for example, minimum-order quantities or volumes of vendor-managed inventory. Other common mitigation actions include documenting extraordinary supply-chain expenses by category (for insurance or tax relief purposes) and understanding and managing contractual obligations to suppliers, customers and leaseholders...Many companies are increasing their communications with suppliers, customers and workforce to jointly solve supply challenges. They are collaborating more than ever before on cross-value-chain cash flow issues in order to understand liquidity needs and to strengthen relationships—now and during the recovery."
Planning for the recovery, the next phase covered in the report, companies are "creating teams to model recovery scenarios and create alternate action plans and playbooks to ensure that they have the right options to match supply and demand during the recovery and ramp-up stages. Many companies are building and pressure-testing such scenarios and governance models, even as mitigation work continues."
Lastly, will come the "new normal," with lessons learned and plans in place for future success. Though, no one can be sure exactly what the new normal will be, it's safe to say that managing the supply chain based entirely on the old tried-and-true won't cut it.
Bring It All Back Home?
Throughout all of this, there is temptation to say, "Just bring it all back home." An all-encompassing local manufacturing base certainly would mitigate supply-chain problems, but increased costs, as well as workforce and infrastructure needs, among other challenges, would have to be addressed.
"The issue is complex and defies easy solutions," explains Willy C. Shih, the Robert and Jane Cizik Professor of Management Practice in Business Administration at Harvard Business School, in Harvard Business Review. "The challenge lies in a combination of how modern supply networks are structured and the operational metrics applied to manufacturers…The days are long gone when a single vertically integrated manufacturer like Ford or General Motors could design and manufacture all or most of the subassemblies and components it needs to make a finished product. Technology is just too complicated, and it is impossible to possess all the skills that are necessary in just one place. Consequently, manufacturers have turned to specialists and subcontractors who narrowly focus on just one area—and even those specialists must rely on many others. And just as the world has come to rely on different regions for natural resources like iron ore or lithium metal, so, too, has it become dependent on regions where these specialists reside."
Even though challenges abound in redirecting a worldwide supply chain, support appears to be leaning that way. For example, a recent Gartner survey of 260 global supply chain leaders found that 33 percent had transferred sourcing and manufacturing from China or plan to do so within three years. Besides COVID-19, trade wars and other factors have led to the prevailing sentiment.
"Global supply chains were being disrupted long before COVID-19 emerged," says Kamala Raman, senior director analyst with the Gartner Supply Chain Practice. "Already in 2018 and 2019, the U.S.-China trade war made supply chain leaders aware of the weaknesses of their globalized supply chains and question the logic of heavily outsourced, concentrated and interdependent networks…We have found that tariffs imposed by the U.S. and Chinese governments during the past years have increased supply-chain costs by as much as 10 percent for more than 40 percent of organizations. Popular alternative locations are Vietnam, India and Mexico. The second main reason for moving business out of China is that supply-chain leaders want to make their networks more resilient."
Steps to Minimize Risk
Do you see your operations impacted now or possibly in the future due to a stretched and stressed by a worldwide supply chain? If so, Deloitte offers advice in a new report, COVID-19: Managing Supply Chain Risk and Disruption.
Though focusing mainly on dealing with China-related issues, the advice applies to overall supply-chain challenges during the current and future crises.
Consider these steps:
Focus on workforce/labor planning. "Manufacturers must consider how to restart business operations amid ongoing epidemic prevention and control measures, and ensure they can return to a normal, healthy work rhythm as soon as possible," the report reads. "Quarantines and travel restrictions mean that the time to ramp back up to full capacity will be much longer than normal for many facilities. Not only will this require additional attention to labor planning, but also additional attention to product quality as plants run with less than a full complement of workers."

Focus on Tier One supplier risk. "Identify the company's key direct suppliers and understand their ability to meet supply requirements and potential risks. Work to get visibility to Tier One supplier inventory, production and purchase-order fulfillment status. Work with key suppliers to build location flexibility. Active communication and formulating alternative plans will be critical to minimizing the supply chain impact on the company."

Illuminate the extended supply network. "It will be important to get as much visibility as possible to key Tier Two supplier status, and beyond, which will impact key Tier One supplier order-fulfillment performance—providing maximum time to work with Tier One suppliers on alternative plans, and/or to proactively alter supply chain plans to keep plants running at maximum efficiency within the likely supply-side constraints. Companies will need to embrace new digital approaches to illuminate the supplier network to gain visibility to critical component supply as quickly as possible."

Understand and activate alternate sources of supply. "Move quickly to activate secondary supplier relationships and secure additional critical inventory and capacity."

Update inventory policy and planning parameters. "Most companies won't have inventory buffers for the magnitude of disruption caused by the COVID-19 epidemic. Safety-stock parameters previously tuned to historical performance are not likely to be appropriate in the near future as demand and supply variability increases significantly."

Enhance inbound-materials visibility. "Expect significant declines in on-time in-full delivery performance from your key suppliers. Getting visibility to the status of your inventory at the supplier location, supplier production schedules and supplier shipment status will help in predicting supplier shortages and enable an appropriate response."

Focus on production-scheduling agility. "Prioritize the products to be produced in the event of raw- and direct-material inventory shortages, especially where a component part may be used in multiple finished goods."

Evaluate alternative outbound logistics options and secure capacity. "With significant port congestion, a significant decrease in air-freight capacity, and truck-driver shortages, the significant backlog in logistics will take some time to resolve."

MF
Technologies: Management