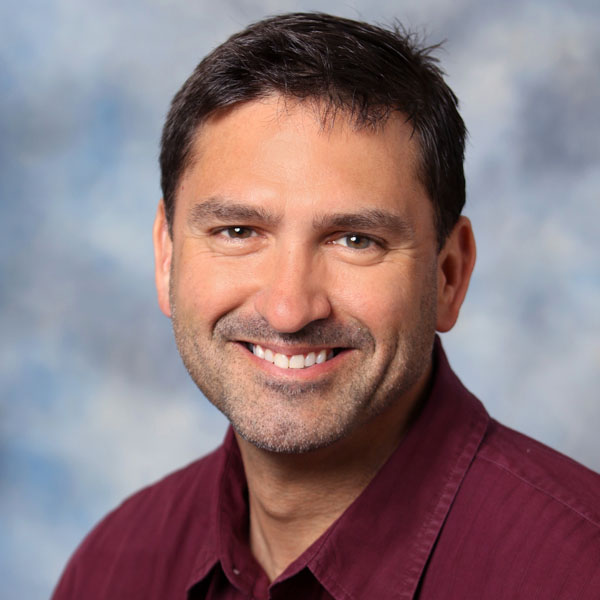 Lou Kren
ERP Ties Everything Together for Multi-Plant Job Shop
September 1, 2017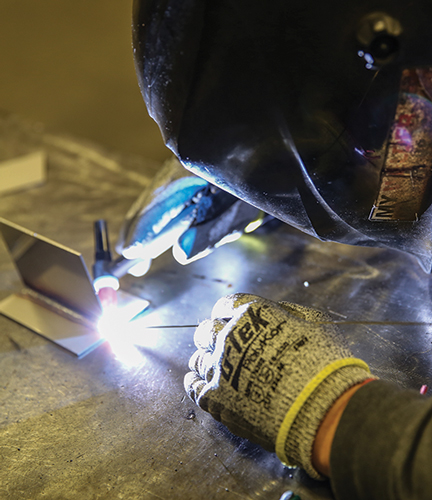 Here's a challenge: How do you real-time-trace fabricating jobs from start to finish; quote new work and add jobs on a daily basis into the production queue; ensure material supply, production-equipment availability and secondary operations (some from outside contractors); and manage delivery to customers worldwide? Oh, and all of this must take place across two locations more than 1500 miles apart.
We found a company doing just that, with a huge hand from enterprise resource planning (ERP).
Dalsin Industries, founded in 1945 as Dick Dalsin Sheet Metal Co. and initially specializing in architectural sheetmetal products, now serves customers that produce technical and computing products; renewable energy; large over-the road-vehicles; automotive, cosmetic, computer, medical and industrial equipment; construction machinery and more. It does this through a blend of experienced staff; advanced and automated CNC stamping, fabrication and assembly equipment; and design services geared toward manufacturing-cost reduction and optimized product fit, form and function.
Added Location Prompted Need for Robust ERP
The company, owned by the sons of founders Richard E. and Eleanor Dalsin, has its 135,000-sq.-ft. headquarters and manufacturing facilities in Bloomington, MN, where it processes various coiled and sheet materials. Over time, Dalsin Industries has weathered industry and customer change by entering new markets for its value-added products and contract-manufacturing services, and added progressive-die metal stamping as a core competency.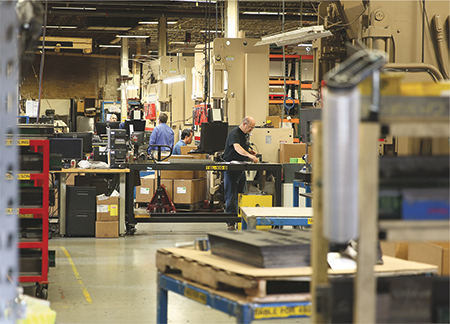 Adding or changing about 1100 jobs per month, Dalsin Industries relies on its ERP system across the board, from material orders to schedules to deliveries. When an order finalizes, the system provides the purchasing department with items for ordering as acceptable minimum and maximum quantities. Then the system creates a bill of materials and a job can be scheduled, with start and due dates as well as due dates for each operation. Dashboards inform workcells and various operations on job status.

One example of the company's willingness to adapt to change occurred in 2013, when it opened an 85,000-sq.-ft. stamping and fabricating operation in Phoenix, AZ, to respond to customer needs for additional regional support and added capacity. The tricky part is getting the laser cutters, punching machines, stamping presses, robotic welders, bending machines, finishing equipment and automated material-handling systems to work in concert and deliver quality products to customers on time—and profitably. That's where its ERP system comes in.

"In our industry it is critical that we know what the costs are for each job, and we want to make sure that we are charging a customer a fair price," explains Jeff Dalsin, IT business analyst for Dalsin Industries. "We need to know how were are doing on a job, operation by operation, and then on the whole job, and materials consumed as well."

He's only hinting at everything that must be considered in order for Dalsin Industries to be successful. Along those lines, prior to the addition of a second location in Phoenix, the company installed an ERP system, and then replaced it with another after Phoenix came online. But what Dalsin Industries had considered an ERP upgrade to better serve two company locations had instead revealed itself to be lacking in critical capabilities.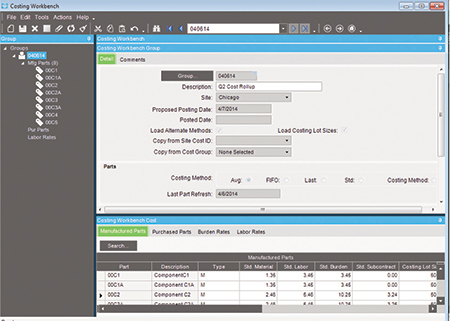 This costing workbench, one of seemingly endless tools in Dalsin Industries' ERP system, helps the company analyze costs and cost changes for each job.
"Within a year of implementing the second ERP system, we had realized that it was not a good fit," says Dalsin, noting that it may have been a better option for an OEM manufacturing its own product, not for a job shop dealing with a large amount of variables from quote to quote and job to job. "For example, we only could quote one quantity at a time, and being a job shop/contract manufacturer, most of our quotes involve two to five different quantities, so we ended up having to create two to five separate quotes. As a result, our sales and quoting people had to spend extra time handling the added quotes."
That's not all.
"We could not determine how well we were performing on a particular job," Dalsin says. "We could not drill down to part-by-part, operation-by-operation information to determine what jobs were taking longer and what jobs were performing well."