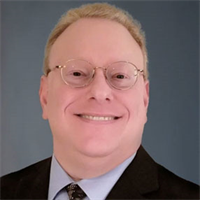 Daniel Schaeffler
Talkin' Bout My Generation
February 9, 2023
You've probably seen references to 3rd Gen steels—implying that there are 1st and 2nd Gen steels as well. This article explores their similarities, differences and evolution. The automotive industry drives much of this development, but the benefits offered by newer grades promote applications in other industries.
Where it Began: 1st Gen Steels
During the era of tail fins and sock hops, automakers had only a handful of sheet-steel grades from which to choose. Lower-strength grades termed mild steels saw the most use. Metallurgists knew that adding more carbon and manganese boosted a steel's strength, so these became the only available high-strength steels, although the tradeoff with higher strength was decreased ductility, toughness and weldability.
Vehicle designs at the time accommodated the limited ductility with smaller, relatively flat body panels. As for the vehicle structure, engineers compensated for lower steel strength and ductility by increasing sheet thickness, without major concern for weight or safety.
In 1970, passage of the Federal Clean Air Act introduced environmental concerns to autobody suppliers. Also, that year the Highway Safety Act established the National Highway and Traffic Safety Administration, charged with helping to reduce deaths, injuries and economic losses resulting from accidents. Further, the 1973 oil crisis triggered a focus on weight reduction and associated fuel efficiency. This interest spurred the development and commercialization of steelmaking techniques, which impacted materials utilization on passenger vehicles.
By now, high-strength low-alloy steels had been in use for more than a decade in gas- and oil-pipeline applications, but not until the 1980s did these grades become available at thicknesses used in the auto industry. Compared to the carbon-manganese (CMn) steels of yesteryear, these grades did not suffer the decreased ductility and toughness that came with higher strength. Stronger stampings allowed for a thickness reduction and reduced part weight. Thinner parts meant purchasing less steel, partially offsetting any potential cost increase for these grades, which were considered advanced at the time.