Automated Material Storage and Retrieval Solutions for Tube Lasers
September 15, 2022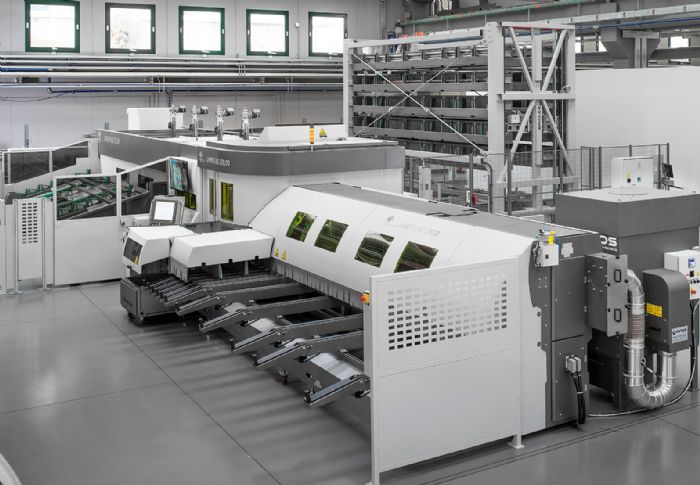 BLM Group USA, Novi, MI, has introduced a new automated tube storage and retrieval setup that fully integrates with the company's tube laser systems, using special cassettes that can be loaded directly inside the machine. The storage system automatically retrieves the correct material and brings it to the machine for automatic loading. When jobs are complete, the machine automatically removes the used cassette with any remaining stock to be placed back into the tower, then automatically checks the stock level and updates the warehouse-management software. Automating these tasks helps to improve workplace safety and productivity by reducing the amount of downtime caused by moving raw material between jobs or restocking unused materials.
For additional flexibility, BLM offers a second retrieval-system style for use with a central warehouse. Here, the desired bundle automatically is extracted from the storage tower and staged near the machine in a queue for either crane or forklift loading. Use this system along with older legacy machines that can't use a fully automated system.
Previously, say company officials, tube lasers have featured integrated bundle loading, requiring the use of overhead cranes or forklifts to load raw material and finished-part unloading systems. Given the variety of tube specifications--length, profile shape, size, and raw material weight--automating this process proves more difficult than in a 2D application. Additionally, with tube stock, maintaining stable tube position during movements and separating the tubes can prove challenging. Despite these issues and some potential limitations, automating storage and retrieval functions will increase manufacturing efficiency and improve workplace safety.
See also: BLM Group USA
Technologies: Pressroom Automation