Flexible Human-Collaborative Workcell for Robotic Welding
September 29, 2022
Yaskawa Motoman
Booth C11217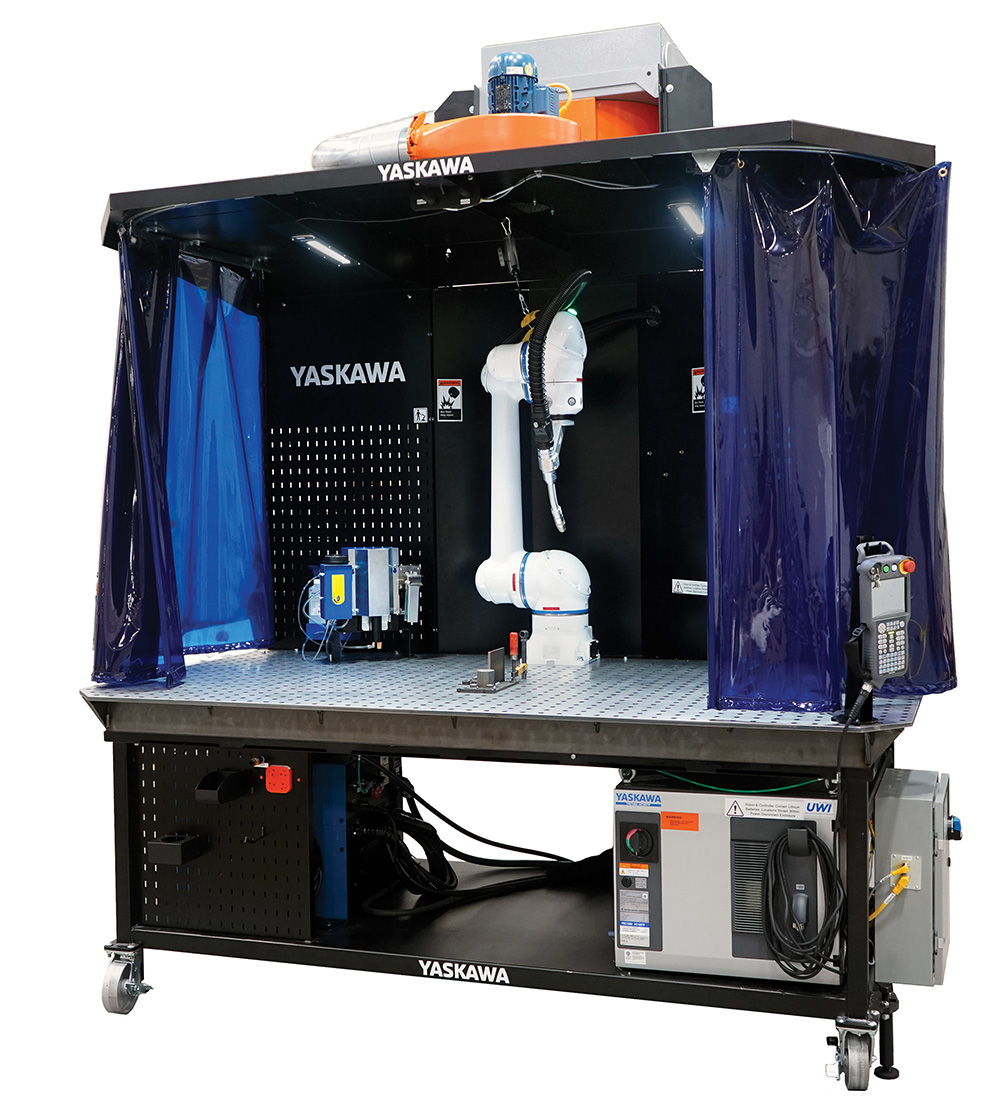 Yaskawa Motoman will display the new ArcWorld HC portable collaborative welding solution during FABTECH. Designed for human-collaborative interaction, the flexible ArcWorld HC is a complete robotic welding solution for the fabrication of small- to medium-size parts. It provides three-sided access and comes complete with a 1200 by 2400-mm perforated fixture table; a single human-collaborative HC10DTP robot; retractable arc curtain; built-in exhaust hood; a compatible Miller, Lincoln Electric, SKS, OTC or Fronius power supply; a 14-gauge metal tool board; tool balancer; and debris tray.
Featuring power- and force-limiting technology for safe operation and hand-guided teaching for easy programming without a pendant, the HC10DTP robot offers a 1379-mm maximum working range and a 10-kg payload capacity.
See also: Yaskawa America, Inc.
Technologies: Pressroom Automation, Welding and Joining