Hypertherm Associates eBook Addresses Standardization in Robot-Programming Languages
April 28, 2023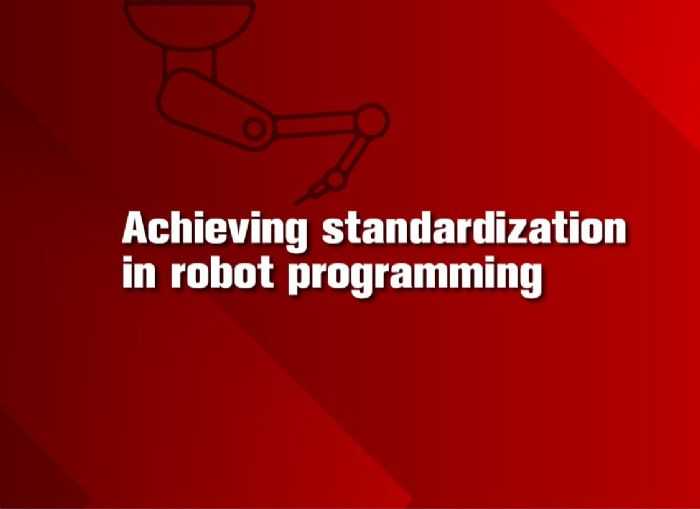 Hypertherm Associates has released an educational ebook under its Robotmaster brand of offline programming software that details achieving standardization of languages in robot programming. Achieving Standardization in Robot Programming features two technologies to address the market demands for a single universal robot-programming solution, including Robotmaster.
Despite the industry's rapid growth, various international standards in the field of robotics govern safety requirements, definitions and terminology, performance, and testing methods. However, no standard requirements exist regarding programming languages. The ebook addresses challenges that arise from the lack of standard programming languages, envisions a world addressing these challenges and explores why the problem exists, while highlighting the technologies available that can overcome these challenges. It is a valuable resource, note company officials, for manufacturers, fabricators and robotic integrators who would benefit from a standardized method of programming their industrial robots, regardless of brand.
"As a key player in the robotic-programming space, we recognize the importance of addressing this gap in the standards and providing solutions for robot programmers worldwide," says Natalie Adams, Hypertherm Associates product marketing manager for Robotmaster robotic software. "So, whether you are a seasoned robot programmer or just beginning to look into robotic solutions, this ebook is an excellent resource in looking for a universal programming solution to increase productivity and profitability."
See also: Hypertherm, Inc.
Technologies: Pressroom Automation