New Fanuc Robot Designed to Handle Heavy Products
January 21, 2022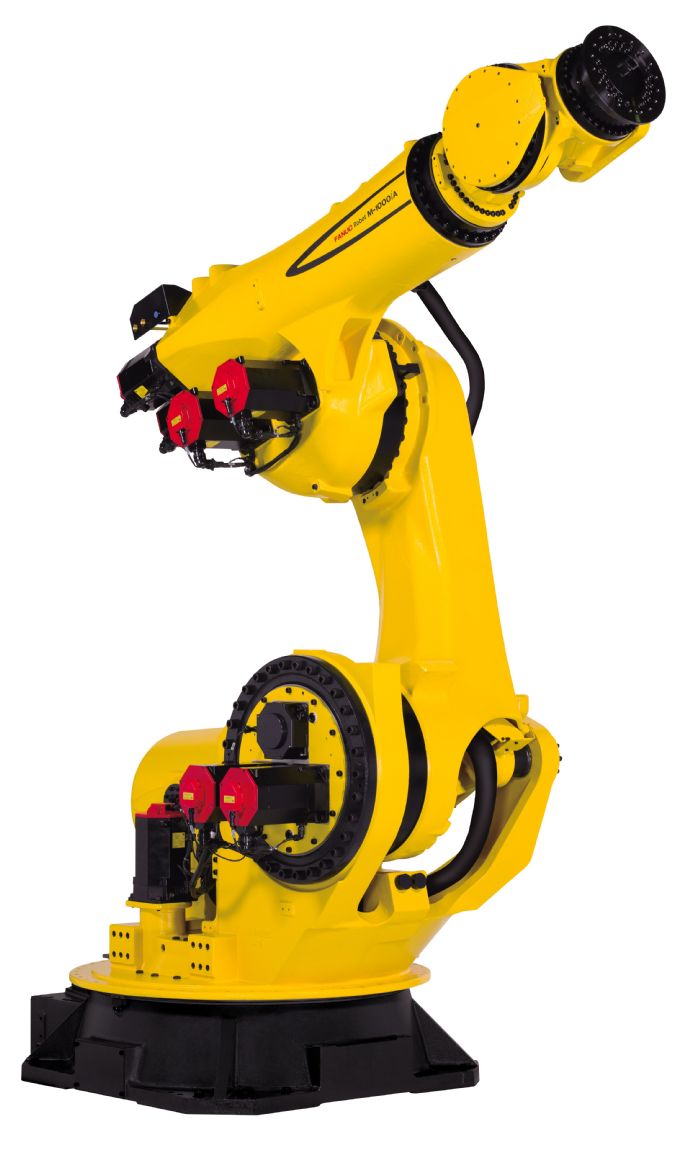 Fanuc America, Rochester Hills, MI, has introduced the M-1000iA robot, capable of handling heavy products including automotive components, construction materials and battery packs for electric vehicles. The robot's serial-link construction gives it a wide range of motion in every direction. It can extend its arm upright or rotate it backwards, not possible for typical heavy-payload robots with a parallel-link mechanism. Key specs: 1000-kg payload, 3253-mm horizontal reach and 4297-mm vertical reach.
Powered by the R-30iB Plus controller, the M-1000iA also includes the Fanuc IRVision integrated visual-detection system, force sensing, and Zero Down Time predictive analytics. Other features:
Smooth serial-link design, which allows back-flip operation on the J3 axis.

Dual motors on J2/J3 axis to support heavy payloads at large offsets from wrist and at full extension.

Clean design with internal cables, to minimize interference with peripheral devices.
See also: FANUC America, Inc.
Technologies: Pressroom Automation