RoboDK TwinTool Provides Automated Tool Calibration for Industrial Robots
June 29, 2022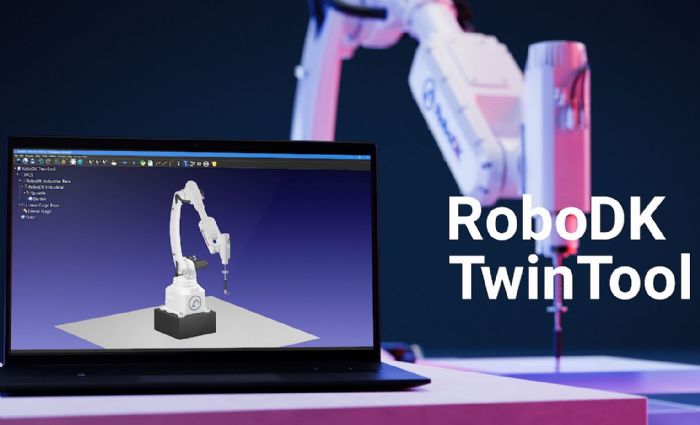 Software provider RoboDK has released TwinTool, an application that offers fully automated robot tool calibration to help improve accuracy (to 0.250 mm with some robot setups) in a variety of manufacturing applications.
"Many users don't realize how important it is to properly calibrate the tool, says RoboDK CEO Albert Nubiola. "They believe they need to calibrate the whole robot. However, properly calibrating the tool center point (TCP) can significantly improve accuracy."
TwinTool achieves tool calibration using an off-the-shelf linear gauge sensor (or LVDT), quicker and more accurate, say company officials, than the conventional TCP four-point method, which consists of taking a series of at least for four joint readings when moving the tool to the same point with different orientations. TwinTool calibration functionality is distributed as a RoboDK App, a plugin that extends the capabilities of the firm's robot programming software.
The app is compatible with a variety of sensors from Mitutoyo, Keyence, Sylvac and others, and TwinTool supports more than 600 robot arms from 50 different robot manufacturers.