Versatile Collaborative Robot Boasts 20-kg Payload Capacity
March 26, 2020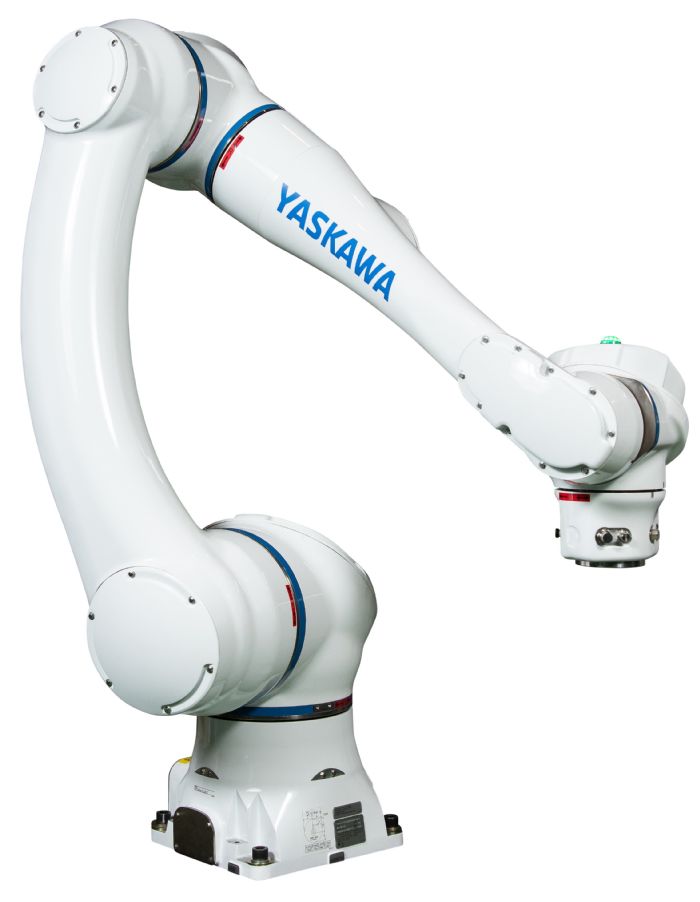 Featuring precise hand-guided teaching for fast implementation of a robot system, the new 20-kg payload Model HC20XP collaborative robot from the Motoman Robotics Division of Yaskawa America, Inc. is well-suited for applications where robots need to safely work with, or in close proximity to humans. The industry's first IP67-rated collaborative robot, say company officials, the HC20XP can provide continuous use in damp or splash-prone environments. Manufactured from cast aluminum for durability, the cobot features easy-to-clean surfaces.
The HC20XP features a 1700-mm reach, making it ideal for a broad range of material-handling, machine-tending or assembly tasks. This range also enables the HC20XP to reach full 80-in. pallets without requiring an elevator or lift mechanism.
Meeting established safety standards (ISO 13849-1 and ISO 10218-1) and complying to ISO TS 15066, the HC20XP offers four modes of collaborative operation, including Power and Force Limiting (PFL), where dual-channel torque sensors in all joints constantly monitor force to quickly and safely react to contact. The HC20XP also features a pinchless design, while through-arm utilities hide cabling, reducing risks of snagging or interference with other equipment.
The HC20XP easily shifts between collaborative speed in PFL mode or full speed in industrial mode to optimize cycle times based on risk assessment and process requirements. It can operate without additional protective measurement (risk-assessment dependent), resulting in reduced cost and space requirements.
See also: Yaskawa America, Inc.
Technologies: Pressroom Automation