New Controls and Automation 'Future-Proof' an Aluminum-Stamping Line
February 26, 2020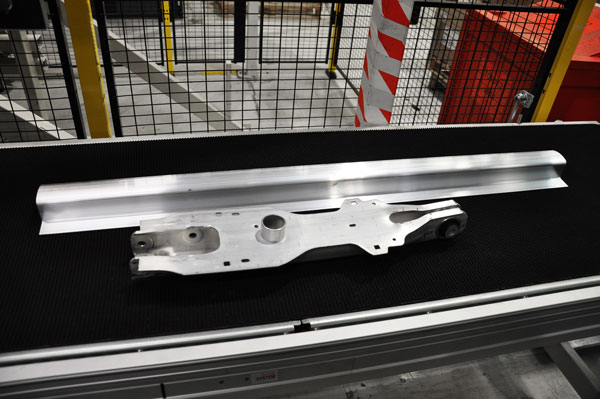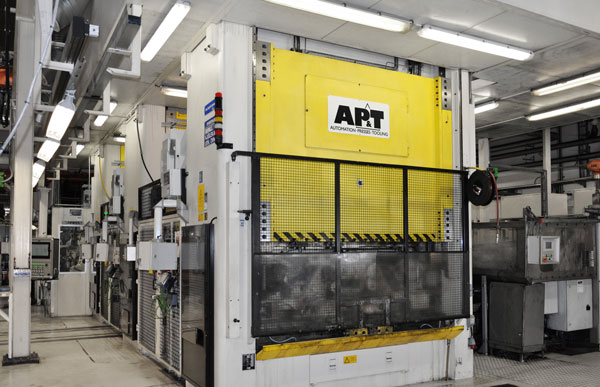 In Raufoss, a small Norwegian town just north of Oslo, is where we find Neuman Aluminium Group, specialists in the development and manufacture of lightweight aluminum chassis components for the automotive industry. Among its customers: Volvo, Daimler, GM, BMW, Jaguar Land Rover and Ford. And its production lineup includes a pair of three-press stamping lines (from AP&T), installed at the end of the 1990s. A year ago or so, it sought to "future-proof" one of the lines and, after consulting with AP&T, decided to upgrade the line with a modern control system for the presses, and new automation.
"By investing in new linear robots (AP&T SpeedFeeders), we future-proofed production and increased productivity," says Jørgen Lundstein, project manager at Neuman. The work, including updating the press control, started in mid-October 2019 and completed just before Christmas.
"In addition to a more stable process, the upgrade also enables much shorter cycle times," adds Anders Rundén, project manager at AP&T.
See also: AP&T North America Inc.
Technologies: Materials, Pressroom Automation