3D-Scanning Software Offers Full Inspection and Reverse-Engineering Workflows, and More
July 11, 2022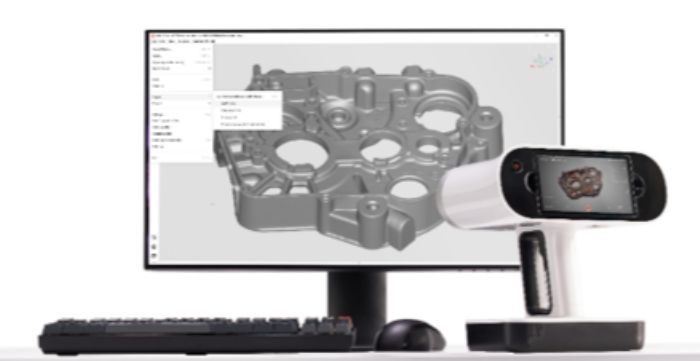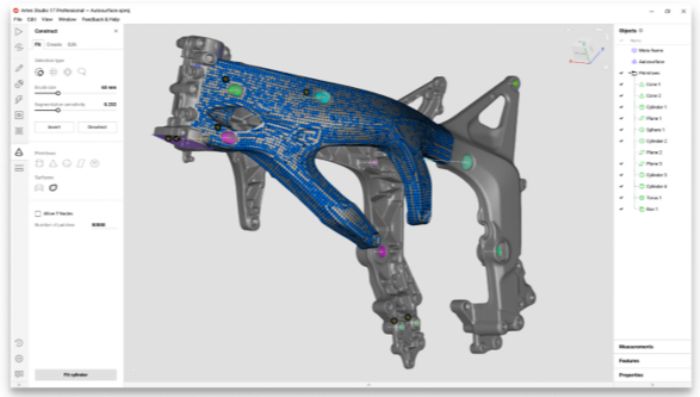 Artec 3D has released Artec Studio 17 (AS17), the latest iteration of its 3D-scanning software. AS17 represents a significant leap forward for the product, according to company officials, including a host of new features and updates that promise enhanced functionality for quality inspection, reverse engineering and full-color CGI workflows as well as improvements in speed and ease of use.
With the new release, users reportedly receive increased accuracy and streamlined quality-inspection processes via and updated stack of scan-to-CAD features and tools within AS17. Datum alignment enables metrology professionals to align meshes and CAD models using key geometric features in only a few clicks, ensuring no slight variances from misalignment. And, for scanning workflows using reference objects for data registration, AS17 users now have enhanced manual control. They can individually select objects such as spheres or checkerboard targets, take measurements between any of these objects, or exclude any from registration if required. Additionally, users now can import multiple reference target clouds into the workspace and choose which ones to use for tracking.
New features reportedly allow engineers to scan an object and completely reverse-engineer it all in one software, streamlining design and manufacturing workflows. The Auto Surface tool enables one-click conversion of complex organic shapes into solid CAD models, while with the addition of Boolean operations, users can modify models with CAD entities and meshes using the Union, Subtract and Intersect tools to create products such as customized molds and packaging.
Other reported updates:
Independent CAD shapes—simply create, resize and reposition primitive solid shapes in any part of a mesh

Constraints 2.0—save, edit and refit conditions and relations specified for each primitive at any time, and base new constraints on ones imposed in previous sessions

Mesh splitting—quickly and precisely break mesh into manageable chunks using a pre-fitted plane, for further 3D printing

Improved segment brush—easily change the size of the selected region dynamically with the Segmentation sensitivity slider.
All subscribers receive automatic full access to the latest version, and a 30-day free trial is available.
See also: Artec 3D
Technologies: Quality Control