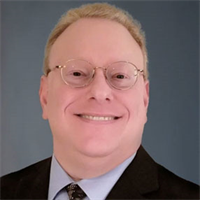 Daniel Schaeffler
Seeking Small Victories: Continuous Process Improvement
September 25, 2023
Successful organizations continually strive for quality improvement. A common goal: avoiding situations contributing to the root cause of prior failures. Limiting product-quality variability by learning about cause-and-effect relationships might result in quality improvements if team members take actions to reduce that variability. Something as simple as a weekly cleaning of the lenses on sensors stands to help.
Many companies use the common continuous-process-improvement methodologies PDCA (plan-do-check-act) or DMAIC (define-measure-analyze-improve-control), which provide a structured approach. PDCA forms the basis for kaizen, where DMAIC follows the same principles as Six Sigma.
Plan-Do-Check-Act
The PDCA cycle results from the work of management-consulting guru W. Edwards Deming in the 1950s, which had roots a few decades earlier with Walter Shewhart, a former Bell Telephone employee and the originator of statistical process control (SPC). PDCA offers a systematic approach that uses data-based evidence to guide change.
The plan stage encompasses problem definitions and identification of opportunities for improvement. Creation of the action plan occurs during this planning portion, as does the definition of what success looks like—preferably in measurable, quantifiable terms. Define the resources required to achieve the goal and ensure the availability of those resources.
Gain a better understanding of the current situation by visiting the shop floor and talking to the production team. Team members deal with daily challenges, and their insights and observations may not make it into reports that typically only highlight defect numbers. When considering potential solutions, include the production team in the decision-making process.