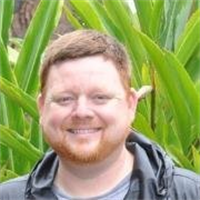 Jason Palmer
Precise Cylinder Control Delivers High Productivity on Hot-Forming Press
February 1, 2016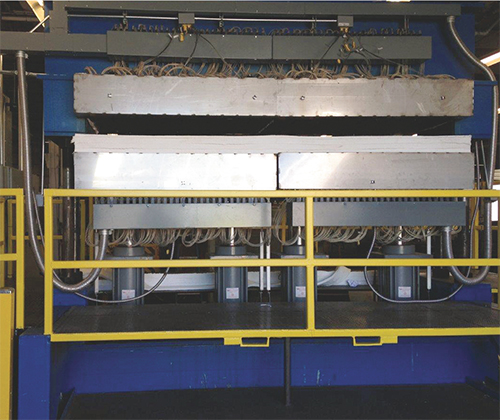 Fig. 1—A new hydraulic press at Missouri Metals is capable of hot forming two parts simultaneously, with each side of the press using two hydraulic cylinders to ensure that pressure is applied evenly. The capabilities of a new motion controller make precise control of the cylinders possible.

Titanium hot forming requires a high degree of precision, as the process involves heating parts and pressing them slowly in successive stages, waiting, and reheating several times. When large parts are involved, multiple hydraulic cylinders may be used to ensure that uniform positioning and force are being applied across the part. That's how Missouri Metals, St. Louis, MO, manufactures precision titanium components for the aerospace industry.

In using the hot-forming process, the company recently needed a new press to manufacture long narrow titanium parts as large as 28 by 128 in. The new press had to be capable of pressing two parts simultaneously, according to Sam Moore, Missouri Metals maintenance manager. The company decided to take on the task of constructing the new press itself, placing it in service during the summer of 2015.

"We spent about $2 million to buy one of our other titanium presses from a manufacturer," says Moore. "For this new press, we went with best-in-class-components from different vendors, built this machine inhouse with a couple of integrators' help, and were able to put the press in production for less than half of that cost."

Four Cylinders Enable Two-Part Production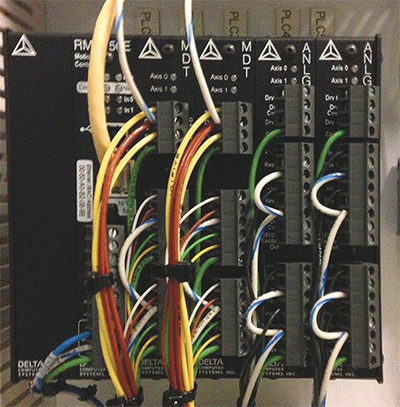 Fig. 2—The motion controller on Missouri Metals' new hot-forming press can control as many as eight motion axes simultaneously, allowing independent operation of each side of the press that enables simultaneous part production.
To handle forming two parts simultaneously, the company decided to use four hydraulic cylinders, two for each end of the press (Fig. 1). All four cylinders are used to form the longest parts. For shorter parts, the system can be split and operated as two independent presses, with two cylinders each.
In developing the new titanium press, Missouri Metals contracted Valtech Hydraulics Inc., St. Louis, MO, to design the hydraulics, which in turn subcontracted to John Henry Foster Inc. (JHF), also of St. Louis, to implement the electronic controls. For the electro-hydraulic motion controller, JHF's engineering staff needed a unit that could control both position and force, and transition smoothly between these modes. The controller also needed to be capable of synchronizing the motion of multiple axes, which must move simultaneously. To fulfill these requirements, JHF recommended using a RMC151 motion controller available with eight axes of control (Fig. 2), supplied by Delta Computer Systems, Inc., Battle Ground, WA.