Simwon America Corp. Ramps Up Hot Stamping in Austin, TX
November 13, 2023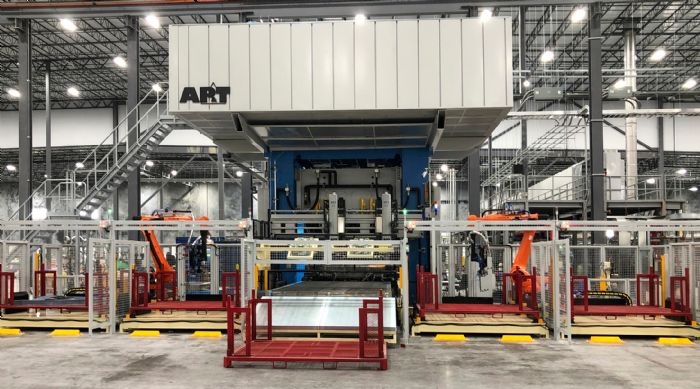 Launched during the spring of 2022, a new AP&T hot stamping line at the Austin, TX, facility of South Korean Tier One automotive supplier Simwon is manufacturing door rings at a production rate "15 to 20 percent higher than our other press-hardening lines," says Jeon Incheol, senior manager of the overseas sales team at Simwon Co Ltd. Now that the line has been running for close to a year and a half, both companies are prepared to discuss how they can further develop their collaboration.
The line includes a 1200-ton hydraulic press, automation equipment and a control system. Also included: AP&T's in-line process monitoring, featuring cameras and pyrometers that help to ensure a well-controlled manufacturing process.
See also: AP&T North America Inc.
Technologies: Pressroom Automation, Stamping Presses