Energy-Saving, Sustainable Hydraulic Technology Reduces Energy Consumption
April 12, 2022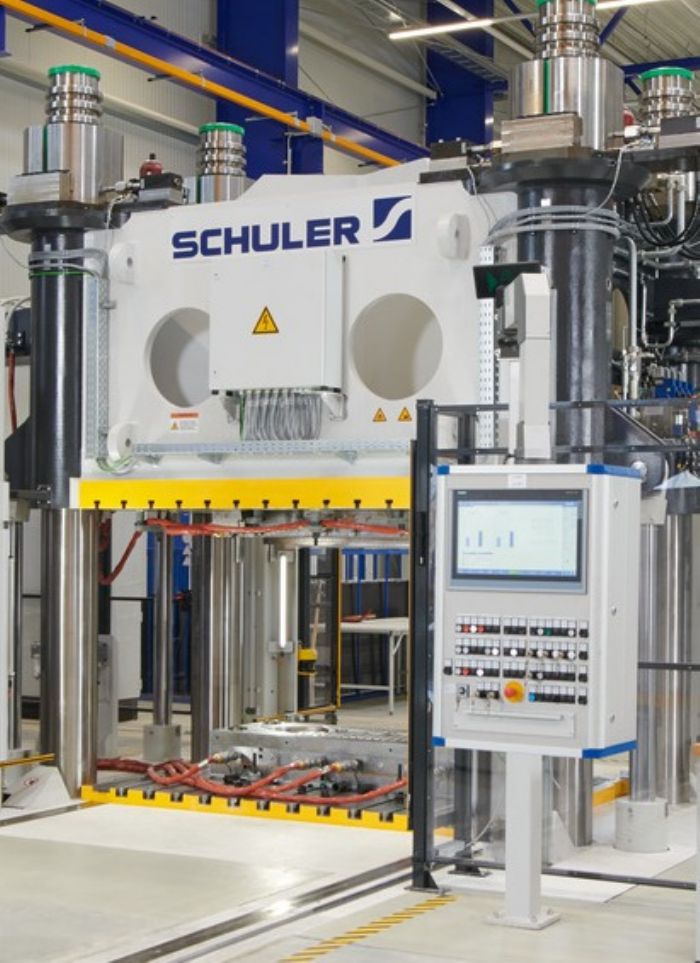 The metal forming industry loses millions of dollars in operational costs every year simply by missing a small step during the request-for-quote process: asking capital-equipment suppliers how they can optimize efficiency and reduce costs. Case in point: hydraulic presses, where optimizing productivity, reducing costs, and increasing return n investment can be found within value-added capabilities to promote sustainability and achieve the market demands of the green movement.
Recent emphasis on sustainability has press and automation-system provider Schuler promoting its EHF (efficient hydraulic forming) technology, introduced into its hydraulic-press offerings to enable as much as a 40-percent decrease in energy consumption, company officials say. The key to the technology: reduced oil compression that effectively reduces energy waste. With EHF technology, the hydraulic press's main drives switch off when the press ram stops moving--whether planned or unplanned. The drives then switch back on once the forming process begins; the cycling occurs automatically without operator intervention.
EHF's ability to reduce energy consumption and non-productive time, say Schuler officials, can boost production volumes, meeting standards for cost-effectiveness and sustainability. The firm offers the technology on new presses and as a retrofit to existing presses.
See also: Schuler Incorporated
Technologies: Stamping Presses