METALFORM EDU the Backbone for NASG Apprenticeship Program
September 26, 2022
At NASG Tennessee 2, the corporate headquarters of North American Stamping Group in Portland, TN, 300 associates serve the automotive market via stamping, tool build and repair, welding, CNC wire and tube bending, and assembly. In 2021, following the pandemic shutdown, many seasoned press operators did not return. At the same time, to break from the traditional method of new operators receiving training from current operators—made difficult due to an operator shortage and also bringing the possibility of new operators learning some bad habits—NASG set about creating a press-operator apprenticeship program.
Ideal Addition to Get the Program Running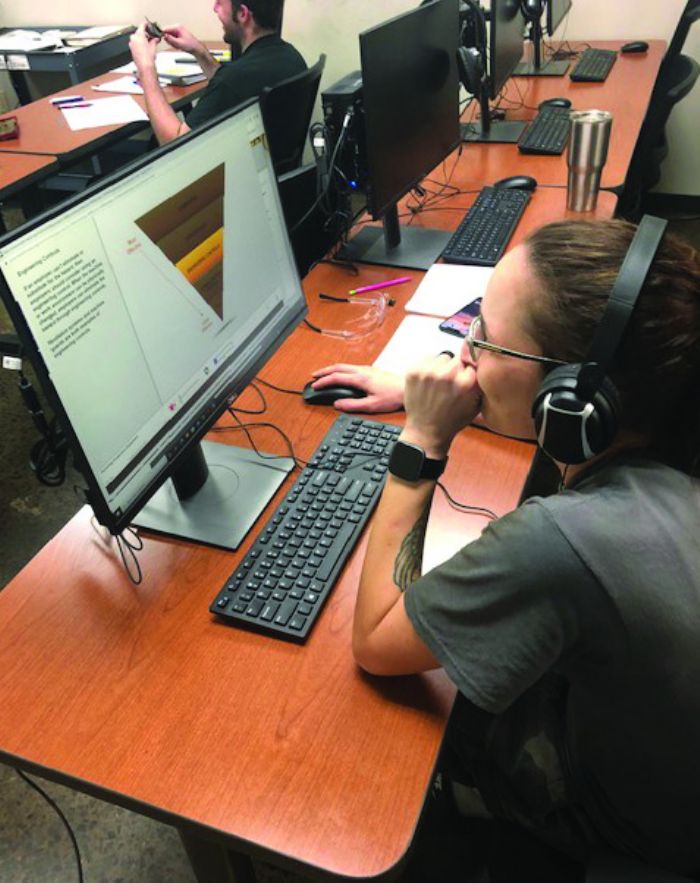 "I had a curriculum for tool and die apprentices, as I'm experienced in that field and have run the apprenticeship program for several years, but I had no material for teaching press operation," recalls Larry Dickens, NASG training manager. "We had used PMA's press-operator CD-ROMs in years past. We'd heard about METALFORM EDU, and then previewed it. It had what I was looking for to add to the training that we already had planned on doing inhouse. METALFORM EDU now forms the backbone of our apprenticeship program."
The 1-yr. press-operator apprenticeship program at NASG includes a 1-yr. U.S. Department of Labor stamping press operator certificate program that matches with three National Institute for Metalworking Skills (NIMS) certificates, with the METALFORM EDU press-operator curriculum comprising the main part of the training.