Adaptive Resistance Welding Control
July 29, 2021
Bosch Rexroth Corp.
Booth B37062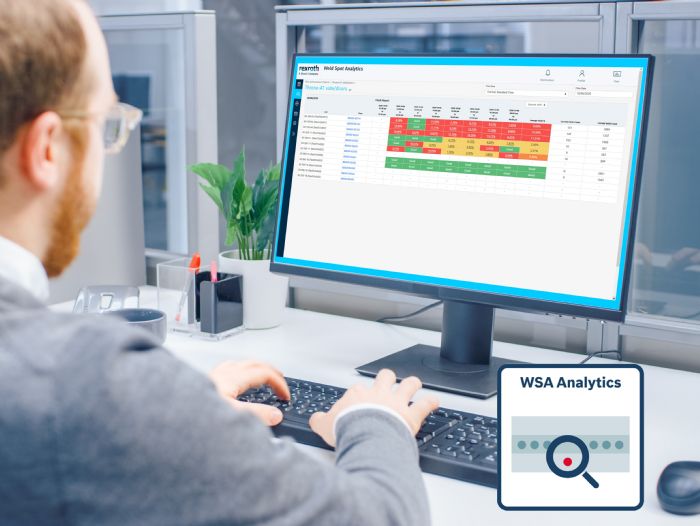 Bosch Rexroth's new PRC7000 controller family, featured at FABTECH, improves adaptive weld control for automotive applications. The unit stores as many as 10,000 welding programs and allows for precise adjustment of welding current to eliminate expulsion and costly reworking. With an energy-efficient design and adaptive welding with idle standby, the PRC7000 promises to reduce power loss and enable the use of smaller, more compact cooling systems. And, it's built for the "factory of the future," with a dual-processor architecture that enables high data-transfer rates without impacting welding-process control.
Also on display: Weld Spot Analytics software that collects and analyzes data to help identify whether each spot weld was completed to quality specifications, replacing the need for inefficient destructive tests. A user-friendly, browser-based interface provides at-a-glance insights into a range of data so that engineers can quickly find answers and make decisions based on their specific use case.
See also: Bosch Rexroth Corp.
Technologies: Welding and Joining