"The change in robotics just in the past few years has been amazing. That will have a big impact on manufacturing and how we do things."
Destiny of Manufacturing

"When it comes to 5S, better lighting makes people feel better and happier in their jobs."
Destiny of Manufacturing

A Flex-N-Gate Engineer, Moran Discu...
A third-generation technician who started his first apprenticeship at 15, George Moran worked in gas plants and steel ...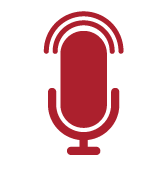 PODCAST
Schuler Incorporated