"Servo press technology has taken off due in part to the ability to program the stroke and perform rapid restriking, beneficial on advanced steels."
Destiny of Manufacturing

"It's an exciting time, as steel mills continue to produce new grades to help improve automobile safety and fuel economy."
Destiny of Manufacturing

Materials
New Materials Driving Changes in Ma...
Born in Longview, TX, and raised in Cincinnati, OH, Trevor Ryals is with Kenwall Steel. Graduate of the University of Vi...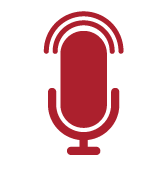 PODCAST